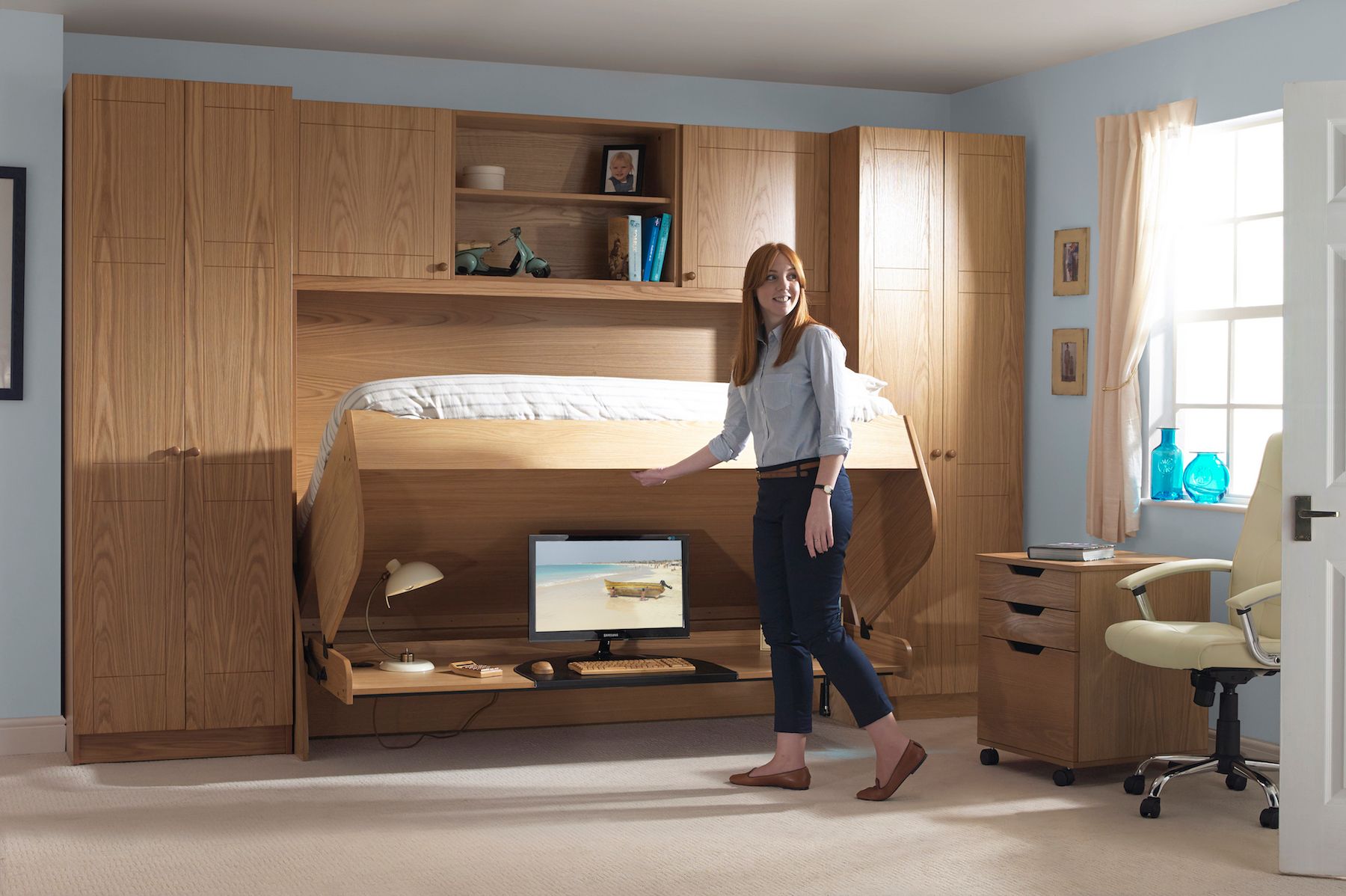 StudyBeds are the ideal way to create extra space for
Working From Home
Now you can use your Bedroom or spare room to provide an office as well as a bedroom. Combining a large desk with a normal bed, you can flip a StudyBed in just 3 seconds and do NOT have to remove any of the items on the desk or the bed.
There are a range of sizes and finishes available along with all kinds of matching office/bedroom accessories to complete that fitted look.
They are free-standing and can be easily moved to your next property. A real investment for now and the future.
With over 10000 StudyBeds sold in the UK, we are proud of our hundreds of 5 star reviews. We deliver and install with our own teams and offer a 5 year warranty