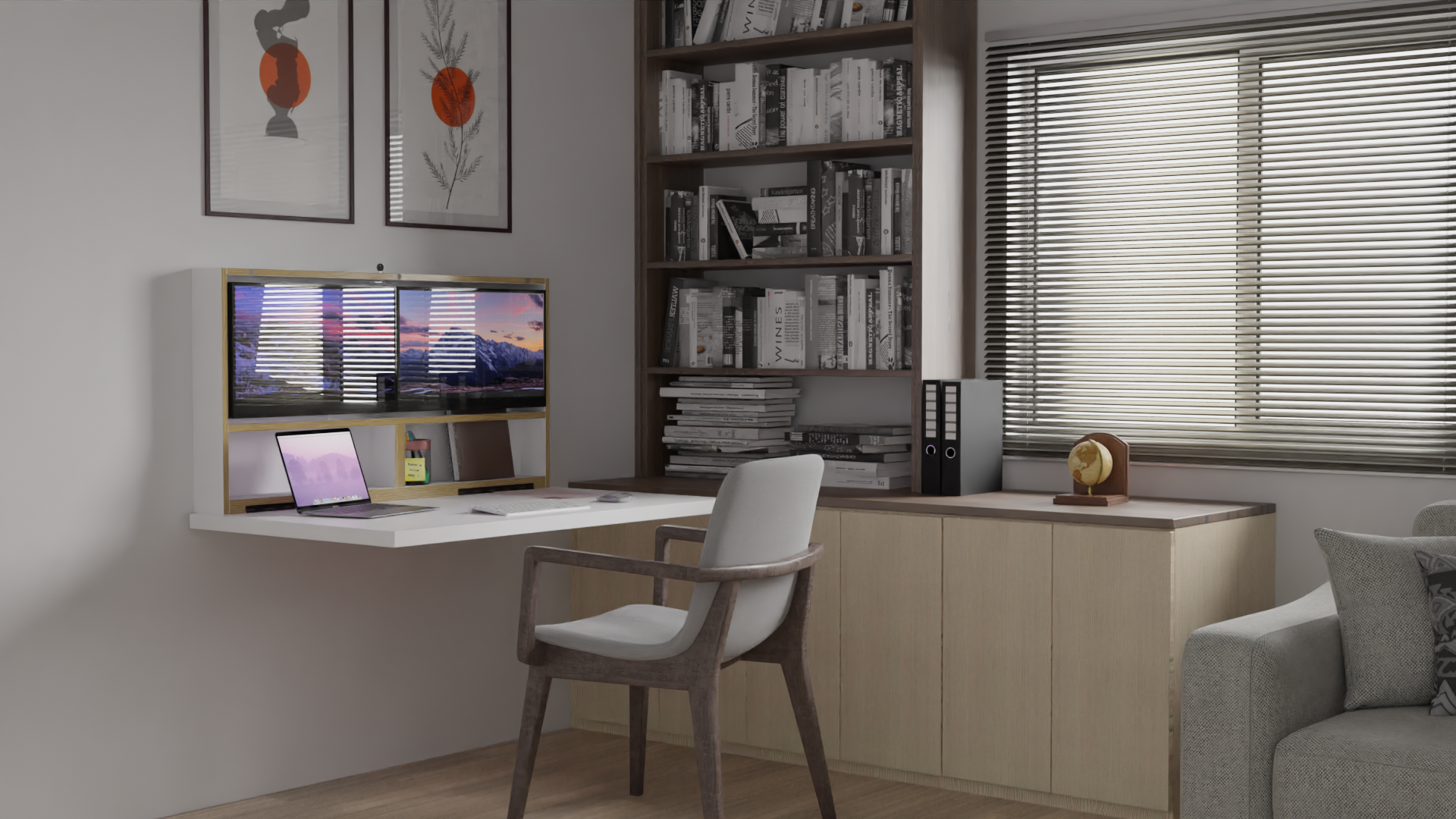 Getting work done is much easier when you have a setup designed for productivity.
DropTop.™ was made for the modern home. Its wall-mounted folding design not only offers an extra-large desk space, but with a reduced overall footprint it saves valuable living space for a home office. DropTop.™ wasn't designed just to be a space saving desk, though. It was built so that everyone can work in an efficient and ergonomically comfortable way, everywhere.
With pre-installed monitors providing an instant multi-screen setup, DropTop.™ turns any laptop into a spacious state of the art workstation.
Address
Unit 8 Rawmec Business Park
Plumpton Road
Hoddesdon
Hertfordshire
EN11 0EE
United Kingdom