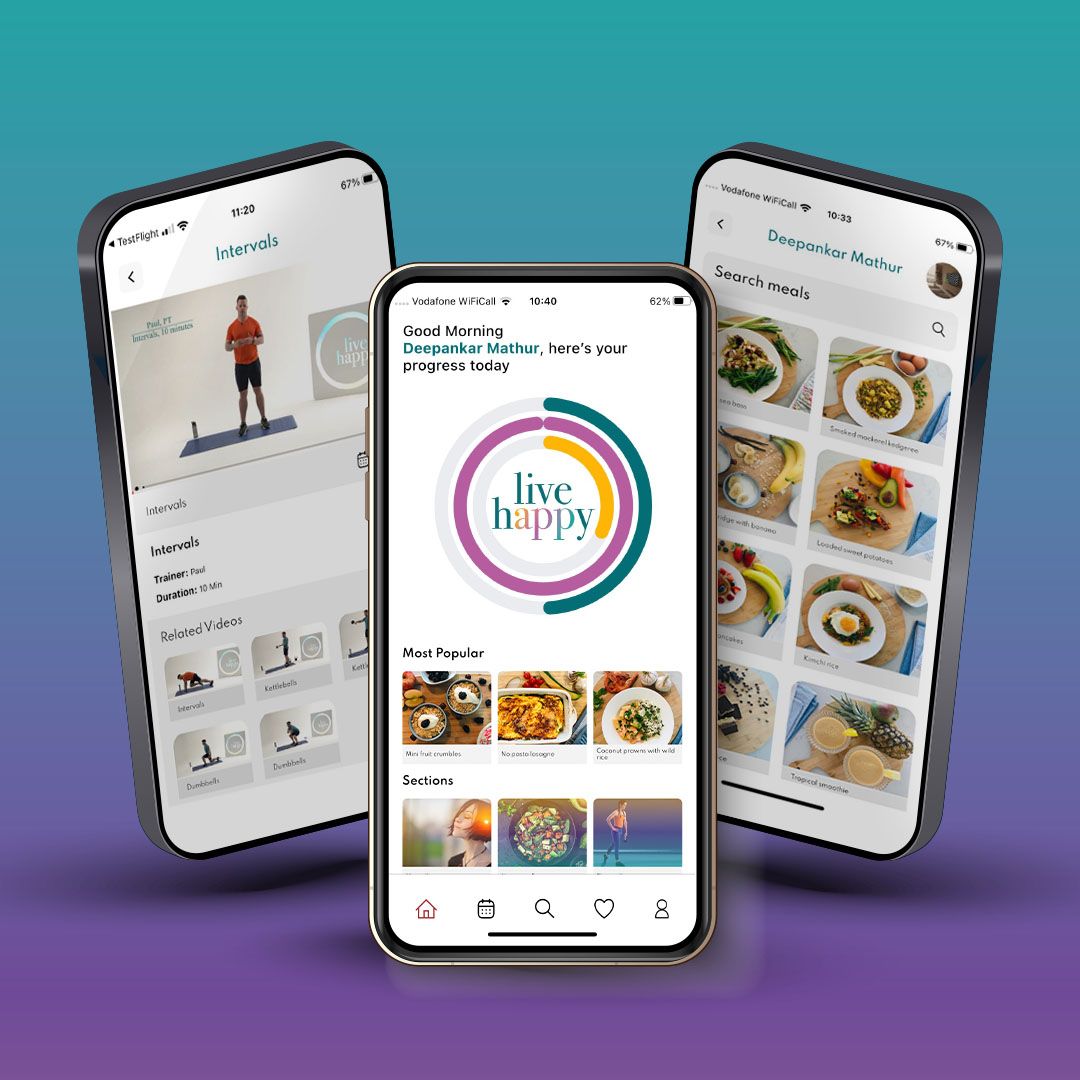 Live Happy specialises in Health & Wellbeing to help you and your team feel happier and perform at their best.

We work with senior leadership and HR teams across a range of company sizes and sectors to increase their Wellness Index.

The Live Happy journey starts with a Wellbeing Audit to fully understand your organisation's pain points and then works with our network of experts to create a bespoke solution to suit your business. Measurable targets and tracking ensure employee wellbeing increases and the results are measured in a tangible way.

The wellbeing initiatives we offer vary enormously depending on what the data tells us. From installing a physical gym facility including a range of classes, mental health first aid, workshops to help with stress to wellbeing days and health checks. We take a truly holistic approach.

Employee support can be accessed at any time via the Live Happy App that covers Mental, Physical and Nutritional health. It can be used by every staff member to help on an individual level at a time and pace that suits their lifestyle. The App analytics allows organisations to track and monitor usage to give further insights into wellbeing progress.

Organisations with happier staff achieve better business outcomes. At Live Happy we work with you to deliver a strategy that will see a positive return on your investment in workplace wellbeing.