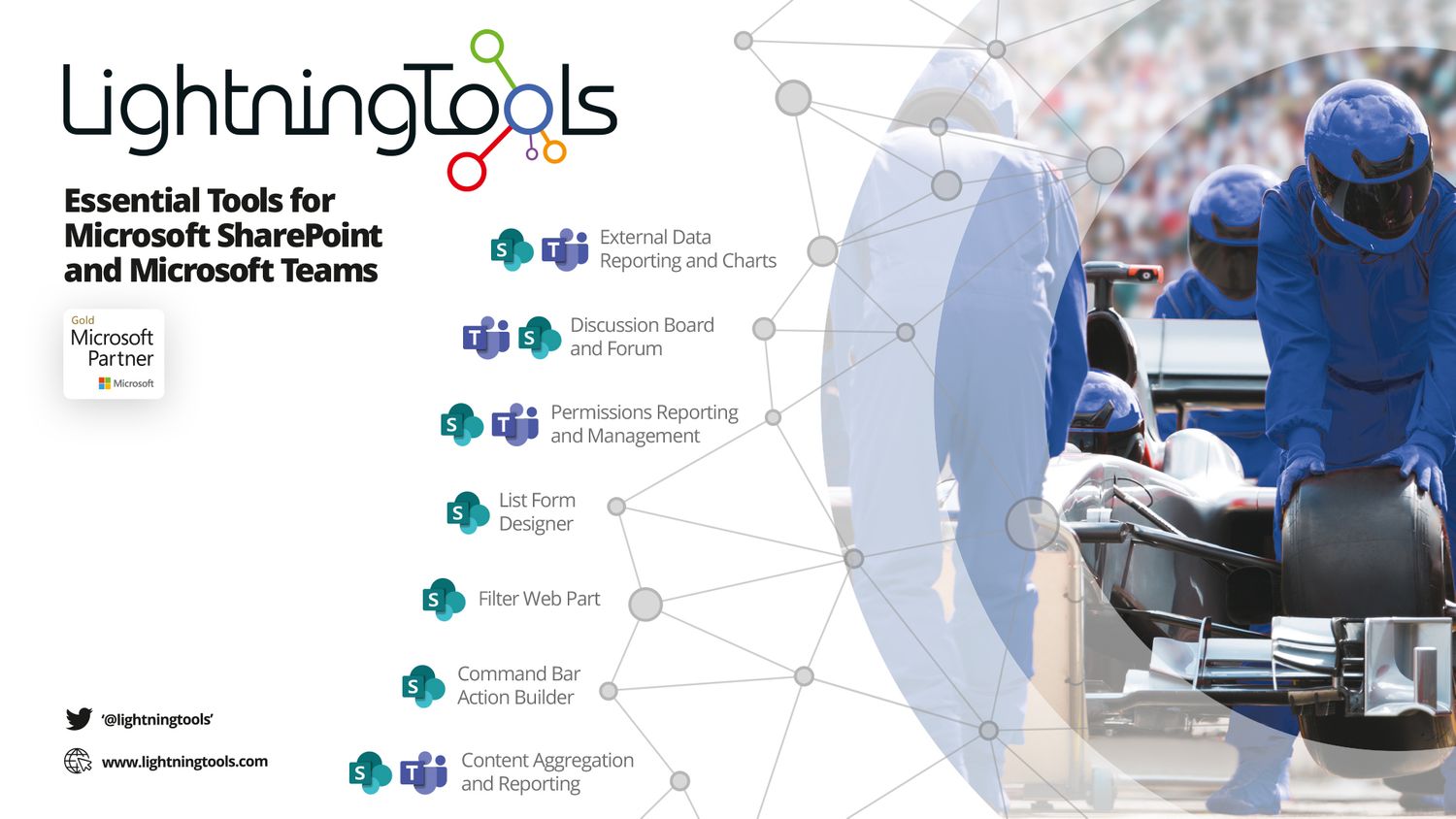 Lightning Tools is a global Independent Software Vendor (ISV) that specializes in Microsoft SharePoint and Microsoft 365 tools and web parts. Formed in 2007 with our initial tool, "BDC Meta Man", we have since grown to offer a range of products to our customers worldwide.
At Lightning Tools, we put our customers' needs first. We offer a range of products that fill genuine gaps within Microsoft SharePoint and Teams. Prior to purchase, we make sure our products are capable of fixing your specific business needs, if they won't, we will advise that this is so. We offer 30 day free trials, and encourage prospects to join us for live 1-1 demonstrations based around real world scenarios. We value long term relationships built on delivering quality products to happy, repeat customers. We offer outstanding after-sales backup from our Customer Success Managers and Technical Support team.
All products go through constant evaluation and evolution, with regular updates being published. Our future plans can be viewed on our Product Road Map. All products go through rigorous testing internally through our Quality Assurance staff before testing externally through SPCaf from Rencore for code quality. For 2023 we are in the process of attaining ISO27001 and ISO90001 across the company and product portfolio.
We offer solutions for SharePoint On-Premises, and we were one of the first companies to redesign our products and get them commercially available for Microsoft 365. We work with Software Partners to offer products which complement our own. New for this year, we are pleased to be offering a form migration tool by Kudzu Software. Paired with our Form Designer, "Lightning Forms", this creates a formidable combination for anyone looking to migrate legacy forms into SharePoint online.
We hope you find our products to be of interest, please get in touch if you need further assistance!
Address
The Granary,
West Haddon Grange,
Yelvertoft Road,
West Haddon
Northamptonshire
NN6 7NY
United Kingdom