Momentum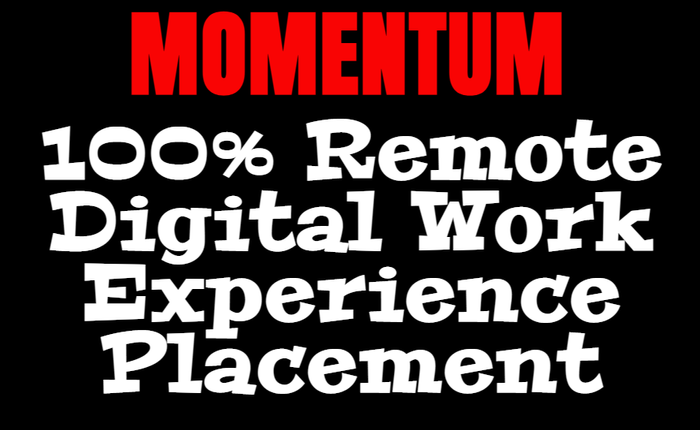 Momentum is a work placement program which provides people with the experience they need in order to progress further into their desired career path. The program offers TWO options:
3 MONTHS - $1,199 and 5+1 MONTHS - $1,399
After extensive research and analysis, momentum participants have access to work placement, extensive training, certification and mentoring across six disciplines, which are:
1.) Agile Project Management
2.) Product management
3.) Business analysis
4.) User research
5.) Data analysis
6.) Software development
Visit: waymakerdigital.com/momentum for more information!