14 Nov 2022
VAHA is focusing on your employee's health and wellness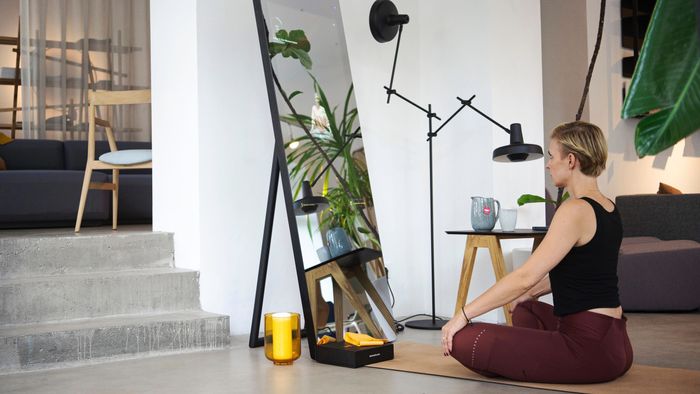 Our goal is clear - To provide health and wellness solutions for you and your employee. Here is how we can do it:
Investing in your employees' mental and physical Wellbeing is one of the most important ways to sustain your company and retain your workers.
VAHA provides the best smart solution for you. So how can we help? VAHA is a smart fitness mirror designed to replace big and expensive home-gym equipment. VAHA's benefits extend the normal gym and home-gym experience with special features that will make your employees excited about working out, and live a better lifestyle.
Using the VAHA fitness mirror, home office is now a healty environment. We offer the perfect solution for your employees who want to commit to a healthier lifestyle from the comfort of their own home.
Stress and anxiety have a negative effect on quality of life. Having the instant access to professional yoga and meditation classes, will reduce your employee's stress levels.
With our original produced Kids-Classes, parents can enjoy a VAHA Workout with their children.
Our facebook community is filled with thousands of amazing VAHA members who would motivate and support you to reach your fitness goals.
There are many more exciting features. You are all welcome to visit our booth and explore our amazing smart fitness mirror.
Remember: Health is #1 priority! A healthy employee is a happy employee.