How The Wellbeing of Your Employees Will Impact Your Business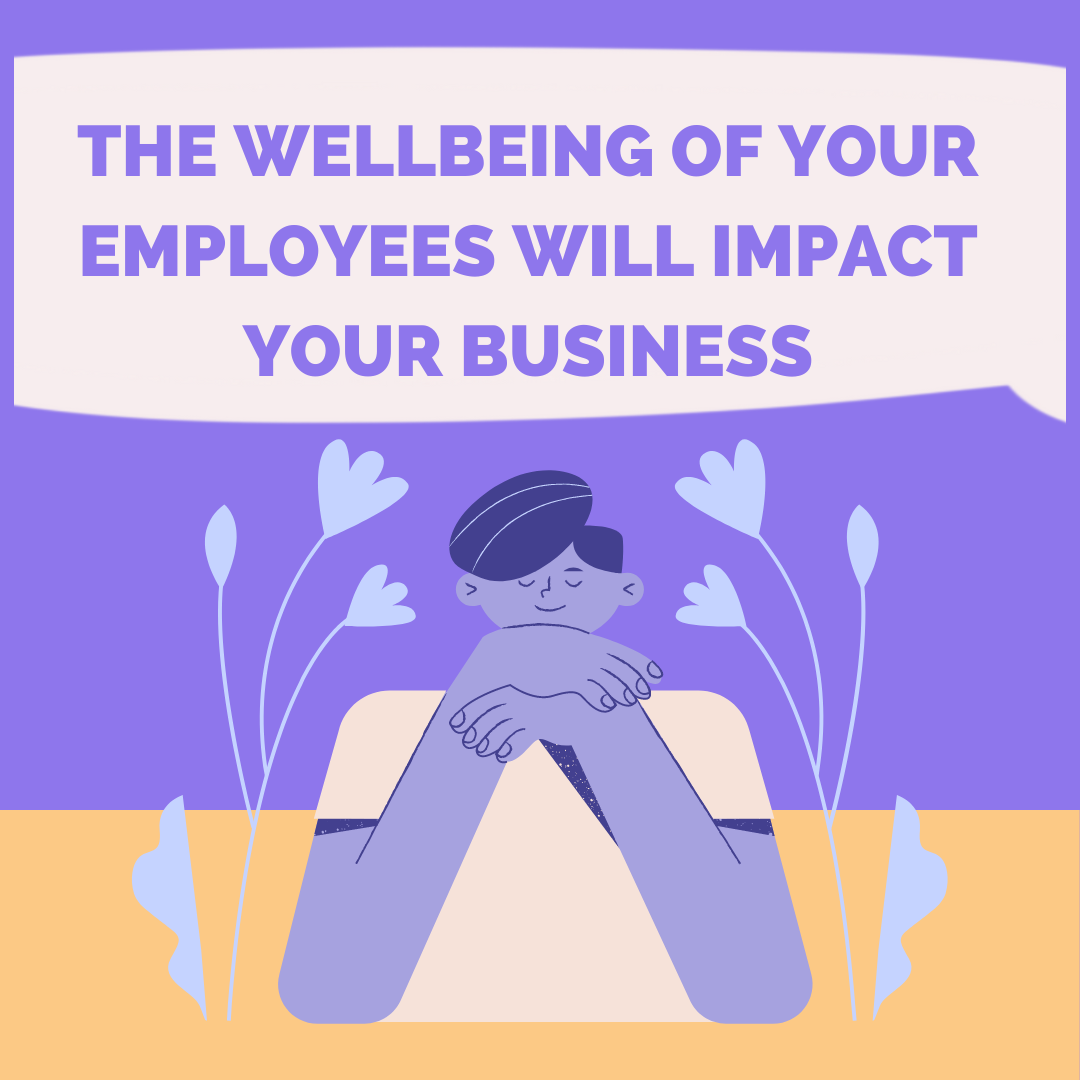 Your employees are at the heart of your business, so it is important to look after them. It is scientifically proven that happy employees are more likely to be productive and thus produce higher quantities and better quality of work for your company. Happy employees are 20% more productive in the workplace than unhappy employees.
Promoting wellbeing can help prevent stress and create positive working environments where individuals and organisations can thrive. Employee wellbeing can be improved through the pillars of wellbeing which are important for a successful business model. Job security, financial security, health support, protection and work-life balance are just a few of the pillars that your company should meet. These are the minimum expectations of a job role but there are other factors that you should take into consideration. Since improving the wellbeing of your employees is so important we have composed a few tips that will ensure your company can work to improve your employees' wellbeing further.
Here are some other simple steps to consider when improving your employees wellbeing:
Implement employee mental health programs and encourage mindfulness in the workplace - It is important to promote the use of mental health programs and set stepping stones towards mindfulness.

Recognise employees for their hard work - It is important to acknowledge employees for a job well done. Recognising the hard work will ensure employees continue to meet and exceed merits.

Offer fun activities to recharge employees & create social events - A good way to encourage employees to build relationships in a casual environment and improve relations and communication. This can promote better team working skills.

Communicate effectively - Communication is key. It is crucial that employees are encouraged to communicate as this ensures a healthy work environment.

Give your employees a voice - It is important to encourage your employees to share thoughts and ideas.

Encourage a healthy lifestyle - A healthy lifestyle is more important than it may seem. Healthy habits promote a more structured environment in both work and personal life which provides a healthy and positive work environment.
These are just a few simple ways to help improve employees' mental health and workplace wellbeing. Some of these will be more obvious than others and you may be implementing these already. It is important that you and your business meet the needs of your employees to ensure employee happiness and thus a better, more productive work environment.
And more importantly, happiness is contagious! So, chances are if your company works on improving and supporting your employees' wellbeing the mood boost will spread across the workplace.