24 Jan 2022
UK launch a four day working week trial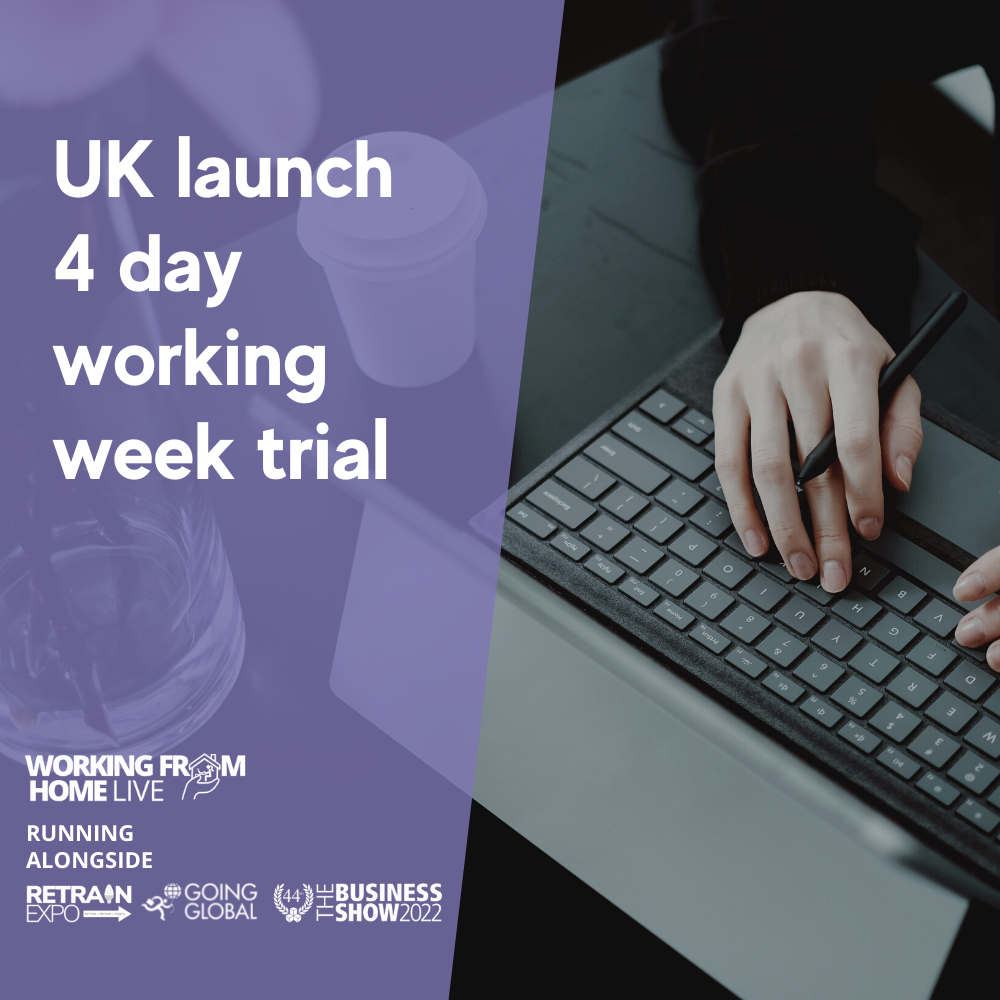 A trial of a four day working week has launched in the UK, around 30 British companies have joined this new pilot scheme for six months. The project is being led in partnership with Think Tank Autonomy and researchers at Oxford University, Boston College and Cambridge University. This has been launched to see how longer weekends impact business performance.
The debate of the benefits of a shorter working week has been going on for years and since the COVID-19 pandemic there has been a shift in how we live and work, starting a trend of a 'bold new future' of work. Similar trials are taking place this year in Ireland, America, Canada, Australia, and New Zealand.
The way the trial will work is that employees will be paid the same amount as if they were working a five day week, however the productivity should be the same. The study will measure whether employees can operate at 100% productivity for 80% of the time.
Joe O'Connor, pilot programme manager for 4 Day Week Global states that "More and more businesses are moving to productivity focused strategies to enable them to reduce worker hours without reducing pay."
He continues to add "The four day week challenges the current model of work and helps companies move away from simply measuring how long people are 'at work', to a sharper focus on the output being produced."
Previous studies from around the globe have seen great success with this trial. The trial in Iceland between 2015 and 2019 was recently hailed as an 'overwhelming success', while in Japan, a trial at Microsoft saw productivity going up by 40%.
The benefits from a 4 day working week were seen by an Edinburgh restaurant, who reported their best financial year after cutting back a day, a huge boost in employees' morale and better staff retention.
Brendan Burchell, professor in social sciences at Cambridge University which is part of the trial's research team, said: "With the social and environmental benefits of the shorter working week becoming clearer, grassroots support more widespread, and technology available to maintain productivity, the time has come for more organisations to take the leap and unravel the practicalities."
Would you consider implementing a 4 day working week for your business? Or are you already doing this? If you need support in transitioning this into your business then you should attend The Business Show which is running alongside Working From Home Live. These shows offer all the products and services to help make the process smooth and successful for your workforce.
Sources:
https://www.independent.co.uk/life-style/health-and-families/four-day-work-week-trial-success-b1996058.html
https://www.business-live.co.uk/enterprise/businesses-urged-involved-uk-4-22790244
https://www.itv.com/news/2022-01-18/four-day-working-week-trial-launches-in-the-uk