23 Feb 2022
Tips for successfully leading a remote team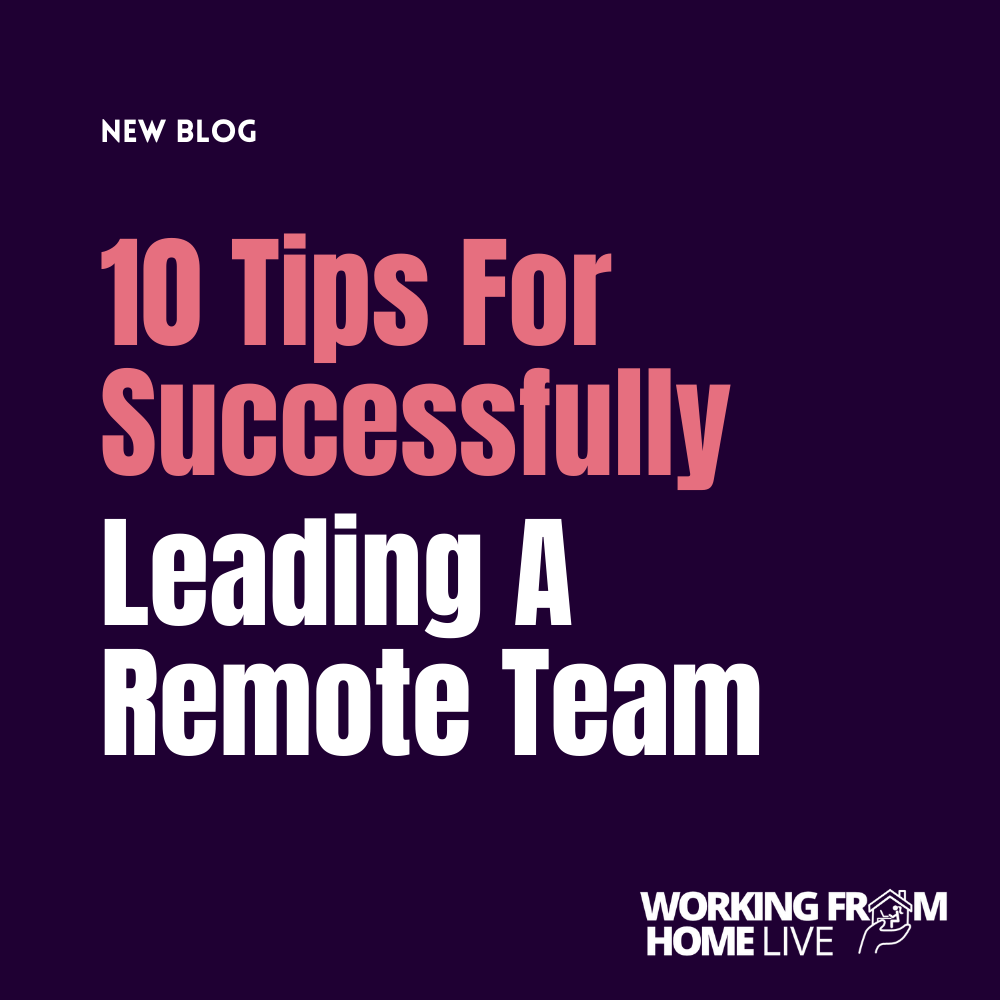 The last two years of lockdowns during the pandemic have made leaders discover that in-person work and remote work requires a different approach to leadership. It is important that managers of remote teams find a way to ensure productivity, connection and overall wellness. View below some top tips for successfully leading a remote or hybrid workforce.
1. Agree Ways of working
Make sure every team member is clear about how you will work together remotely, how you keep each other updated, and how frequently.
2. Share your business goals
Remind your team about the big picture and how their work fits into it. Review short-term regularly and adjust as needed. If some members can't carry out all their usual work, consider other skills they can lend to others to meet team goals.
3. Set expectations and trust your team
Be clear about mutual expectations and trust your team to get on without micromanaging. Try to focus on results rather than activity.
4. Support your team members
Make sure your team has the support and equipment they need. This includes any coaching they might need to use online systems or work remotely. Keep your calendar visible and maintain a virtual open door.
5. Have a daily virtual team meeting
This is essential for keeping connected as a team, to check in on each other's well-being and keep workflow on track. It needn't be long, but regularity is key.
6. Have regular one-to-ones
This maintains a sense of structure and continuity for all. It also gives quieter people a chance to talk to you if they don't feel comfortable talking in big team meetings.
7. Share information
Tell your team about appropriate things and encourage them to do the same. Without being there physically, opportunities to pick up information in passing are more limited.
8. Tailor your feedback and communications
People can be more sensitive if they're feeling isolated or anxious, so take this into account when talking or writing. Communicate regularly, not just when things are wrong, whether it is information, praise or criticism.
9. Listen closely
Not being in the same room means you don't have extra information from body language or tone to get the sense of what people are thinking or feeling, particularly in more difficult conversations. Think about what's not being said and ask questions to clarify your interpretation.
10. Create relationships
Make time for social conversations. This increases rapport and eases communication between people who may not meet often. It also reduces feelings of isolation.
As we are still trying to figure out the best way to manage remote workforces, it is important to try different things out as it is a new way of working for most people. If you are a remote employee or a business with a remote workforce you may be interested in attending our Working From Home Live show on 16th and 17th November at the ExCeL London. We have many exhibitors showcasing products and services that could help you with your remote or hybrid working. Grab your FREE tickets here - https://bit.ly/3t66LDT