10 Nov 2021
The Importance of Modernising Employee Benefits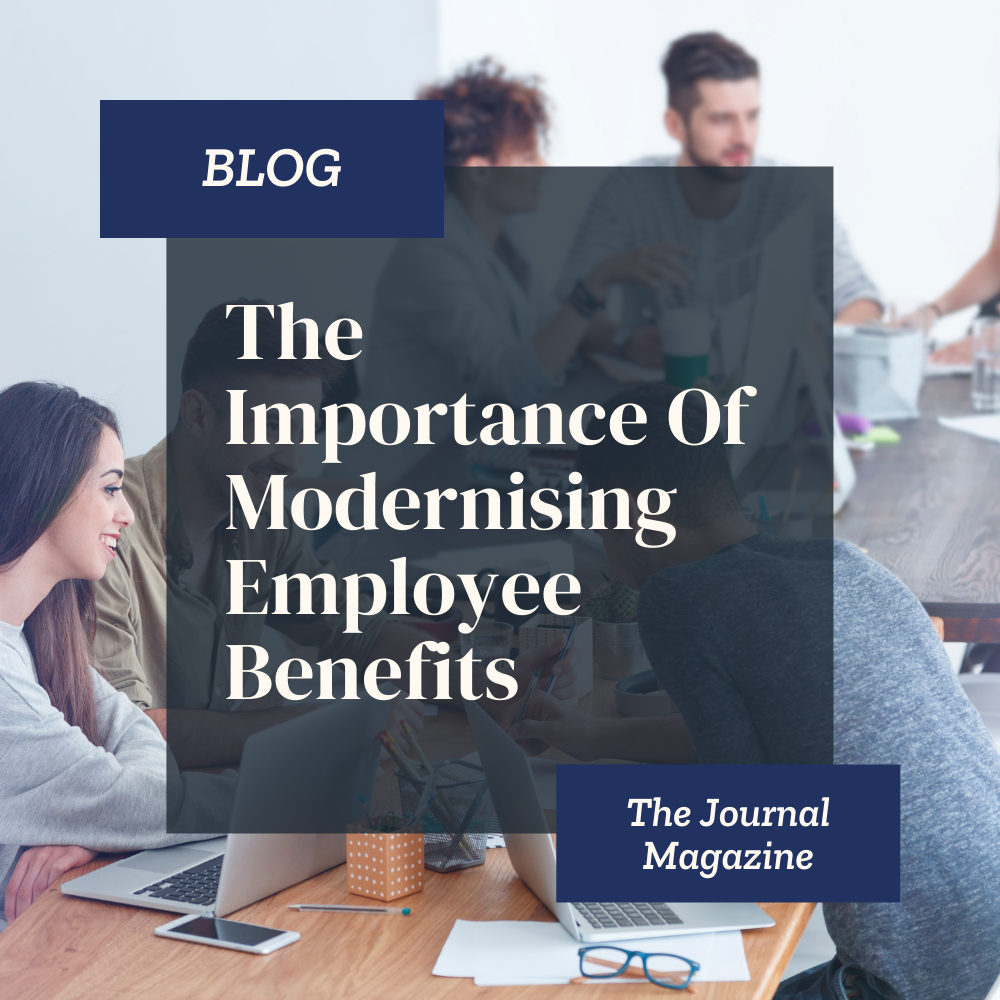 While there are admittedly few positives to be taken from the Covid-19 pandemic, one long-term benefit that will affect many workers across the nation is the shift away from traditional and often archaic working practices.
Employers are increasingly realising the importance of workers' mental and physical health in achieving positive results. And, with the pandemic leaving many feeling isolated, burnt out, underappreciated and undervalued, new ways of working may be the helping hand required.
Long term changes to old-school practices, such as flexible hours and working from home, seem to be welcomed and adopted by the vast majority; however, another unexpected change has arisen in the form of employee benefits.
How Employee Rewards Can Help
While there is no quick fix to reassure a beleaguered workforce, a creative solution is through the medium of employee benefits. They can help to provide a bridge to the work culture changes that employees are calling out for and allow business owners to demonstrate that they have their peoples' best interests at heart.
Employee benefits can open the door to new and interesting conversations without only resorting to discounts and savings. They can offer resources and support for issues such as mental health and workplace fatigue, as well as potentially taboo topics such as the menopause and fertility.
This was the major driving force for Mór, the premium-focused employee benefit provider who have an alternative way of looking at corporate benefits. Craig Unsworth, Co-CEO of Mór, said, 'We believe our platform can help to create a community and a culture of positivity, that keeps each employee happy, healthy and motivated.'
The members-only platform works with the finest and most exclusive independent UK brands across areas such as fashion, dining, and gifting; offering access to, once in a lifetime experiences, immersive content, limited edition offers and VIP events all at a discounted rate.
They also incorporate a wide range of modern benefit solutions. By partnering with businesses offering resources and solutions in areas such as maternity cover, sustainability and electric transportation, as well as men's health, fertility and menopause.
Craig added that, 'We may be competing against industry giants, but we passionately believe Mór is a reward scheme that can shake up the tired current benefits platforms. We are here to help businesses offer their people something unique.'
A New Type of Reward
The employee rewards industry is one which is often criticised for being unimaginative, filled with expensive options and utilisation levels as low as 1%.
Businesses like Mór offer an insight into what the future of benefits look like: modernised, easy-to-use and putting quality, personal service and attention to detail at the heart of the offering.
Accessibility and creating something desirable are the key areas of interest for Craig and the team: 'We want to make corporate membership as accessible as possible for clients. The employee benefits sector is full of expensive options that are rarely used – we want to change this. We want to make it more than just a token gesture offered up by employers.'
Giving employers the tools necessary to empower their employees to access vital support groups can provide real-time, meaningful, and positive recognition and show that their contribution is valued.
By understanding the issues that affect the modern worker and providing access to specialist partners at a reduced rate, Mór has created something unique in the market – and they believe it offers an interesting way for employers to benefit.
Attract, Retain, Reward
While employee benefits are designed to be an addition to your business that sets it apart from competitors, they don't need to be soulless additions. By understanding what people are looking for and what interests them, you can offer something which will help make your place of work even more appealing.
Mór breaks this concept down into a very simple ethos: Attract, Retain and Reward your people.
Recruitment has never been more challenging, with people looking for more than just a pay rise. And when you have someone in the door who is an asset, keeping them happy and satisfied is crucial. While much of this heavy lifting is done by the work environment and culture. Employee benefits has been shown to be a crucial offering for businesses.
Craig commented that: We feel the next generation of talent is looking for something different in their employee benefits. They want to take advantage of excellent deals while also ensuring the businesses they support are aligned with their own values.'
It's easy to view your corporate benefits as a must-have requirement or an additional expense that is underused; however, there are prospects on the market that can make them more exciting to you and your people. A business reward that is actually rewarding.
For more information on how to become a Corporate Member with Mór please visit: https://themorcard.com