Steps To a Successful Hybrid Workplace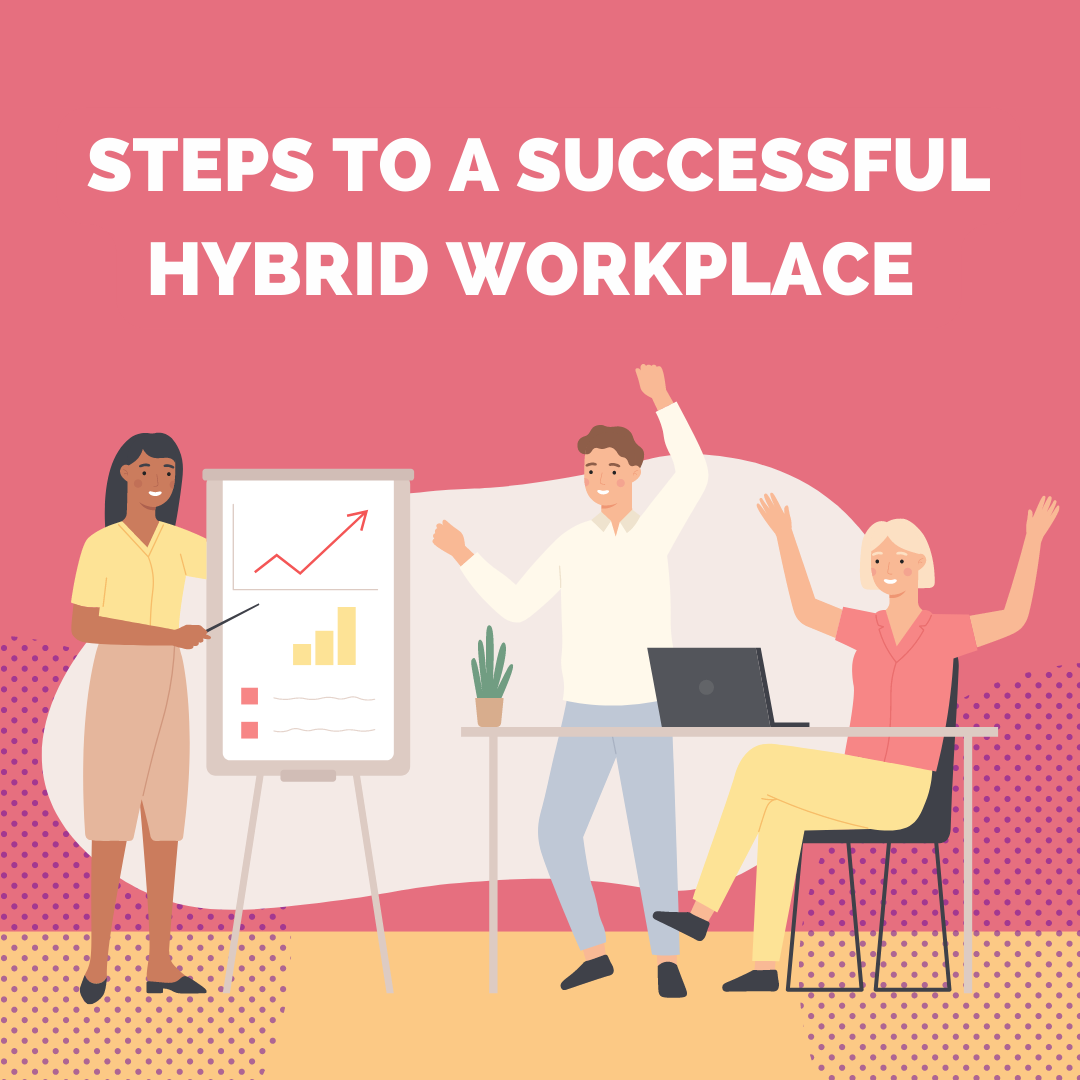 Since the beginning of the pandemic we have seen constant changes to the way we work. Working models have been adapted to suit our needs. Now that life after Coronavirus is stabilising we have seen more adaptations to working models. More businesses are now adapting to a hybrid working model which sees the benefits of office culture and the flexibility of working from home. So, how do you guarantee that a hybrid working model is successful for your business?
So, how do you guarantee that a hybrid working model is successful for your business? Here are the four pillars of successful hybrid working to give you an idea of how to make your hybrid business model run successfully.
Create a positive work culture:
Your business needs to create a clear and transparent culture that will support your business goals. It is important to make leaders visible, empathetic and supportive. Compassionate coworkers are the key to success.
Support your employees:
Hybrid working should support inclusion and flexibility. You need to ensure that your employees are set up for success both professionally and personally.
Provide the right tools:
Providing the right technology for your employees is perhaps one of the most important factors when it comes to success in a hybrid workplace. Without the right tools your employees will struggle to provide qualitative work so it's worth investing in the right equipment.
Adapt to suit different working models:
You will need to consider and adapt your business processes accordingly to different working models. The processes you use for office work won't always work with a hybrid working model.
If you work with these pillars you can guarantee that your working model will run successfully. It's always important to consider getting some feedback from your employees to understand how well a specific working model is working for them. Thus, you will get instant feedback and ways to improve further.