Staying Connected While Working From Home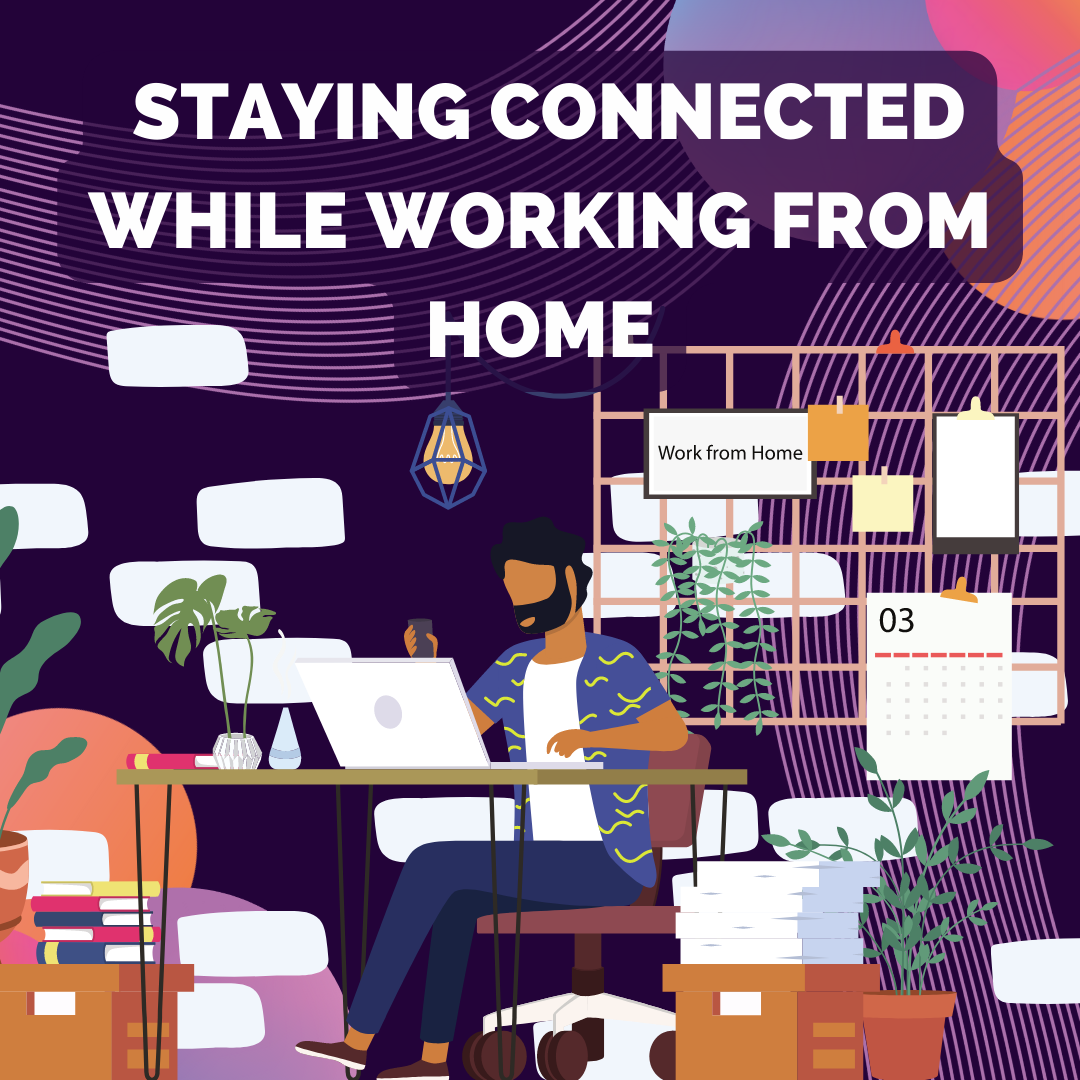 Keeping connected while working from home is important to boost morale and stay up to date with your employees. Staying connected can be difficult while working from home as 67% of employees have reported an increase in loneliness compared to in-office work. This is why it is crucial to set your employees up with the tools they need to stay connected.
How many people use remote work tools? It's hard to establish which softwares is absolutely essential but it is reported that 91% use video conferencing tools, 62% use project management tools, and 61% use instant messaging tools.
Here are some of the top applications and softwares to keep your employees connected and motivated while working from home:
Connecteam - Connecteam is a management application that allows employees to connect. The app provides in-app features that allow employees to manage tasks easier, collaborate with the team, create new tasks and targets as well as track time and manage employees.
Slack - Primarily a messaging solution, it also offers a consolidated platform for file sharing, collaboration, and communication. One of its most well-known features is the ability to search, as it stores files and conversations for instant reference whenever and wherever you need them.
monday.com - The perfect platform for working from home business models. Monday.com tracks employee progress, prioritises projects or tasks and helps employees manage workflow. Additionally, it allows employees to share information and manage deadlines and workloads.
Microsoft Teams - One of the most popular platforms for business models across the globe, Microsoft Teams is a collaboration and communication tool. Microsoft Teams allows you to share , find, and edit files in real-time using Microsoft products such as PowerPoint, Word, and Excel.
Workvivo - Workvivo works like a social network that engages with content on the team and reduces noise from email or chat. Workvivo can achieve employee-organisation alignment, give recognition through public shout-outs, nominate colleagues for awards or badges, tags goals etc.
CloudApp- Lets you collaborate with coworkers using GIFs, HD videos, screen recordings, and annotated screenshots, all with a link. With this tool, you can customise your work with your own branding. Further, with the ability to send your views, and visual edits to people who have internet access, CloudApp is the perfect tool for all remote workers.
TeamViewer- is an application that allows users to connect to another computer from anywhere in the world.. Employees can access their own office computer while they work remotely, while attending a meeting from afar, utilise it during meetings to demonstrate technical details to other attendees, and even navigate a presentation while dictating via video and audio.
Dialpad - a business communications platform powered by AI to help you get more out of every conversation. Dialpad's video conferencing solution helps take virtual meetings to the next level.
There are many tools on the market to make life easier while working remotely. The biggest struggle staff face while working from home is the lack of community and connection. Therefore, it's important to consider apps that promote employee engagement and connection. After all, happy employees lead to a happier workforce and overall a more productive workplace.