17 Aug 2021
Shaping Tomorrow's Leaders with the Young Entrepreneurs of England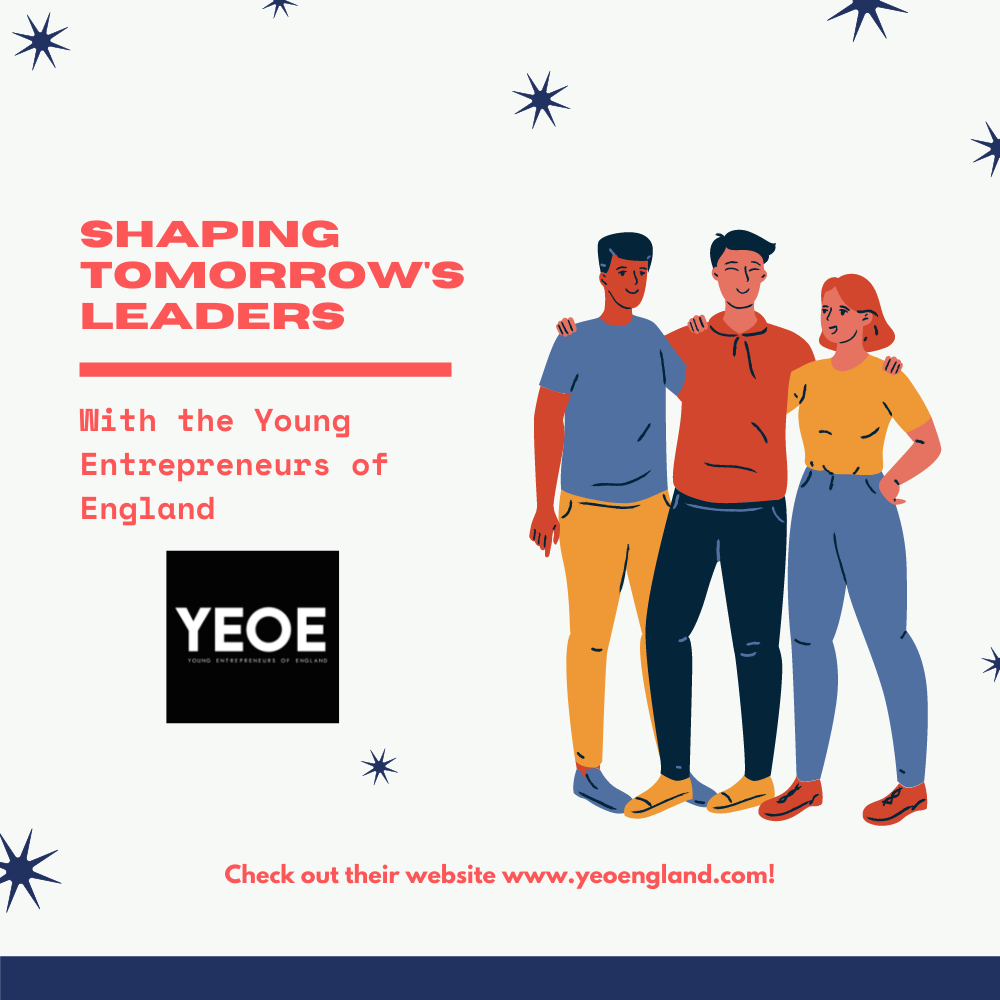 Young Entrepreneurs of England (YEOEngland) is on a mission to uncover and give the UK's young talent a voice by creating the go-to platform to support and work with young entrepreneurs.
Full of enthusiasm and ready to take on the world, young entrepreneurs are the budding future leaders, and their entrepreneurial ventures should be taken seriously.
Young Entrepreneurs of England has created a platform where young business owners are one click away from hundreds of potential customers.
All they need to do is list their virtual business store on their website.
With low fees, powerful tools, support, and education, we help entrepreneurs start, manage, and scale their business.
YEOEngland allows you to set up a virtual business store, giving you immediate access to hundreds of potential customers. The Young Entrepreneurs of England is a great place to start your business, test the market, meet new and like-minded individuals and be a part of a supportive community who want to see you succeed.
Showcase Your Business
With thousands of visitors a month, Young Entrepreneurs of England is fast becoming the go-to destination for consumers and buyers looking for new and young talent!
Founded in 2020 by Laura Yeo as a way of supporting, promoting and empowering hidden talent in the UK. We aim for the Young Entrepreneurs of England to be the longest-running, and busiest platform on the web supporting Young Entrepreneurs.
Supportive Community
Join a community of like-minded people who are here to support you and help your business grow.
Tap into out network for anything you need from health and wellness services to unique home décor products, you will be able to get advice and support, and make connections with other businesses that believe in supporting young entrepreneurs.
Referrals & Sales
Would you like people to find your business when searching for new business products & services online?
Create a personal and business profile for your business and you could receive a steady stream of referrals and sales from customers who want to buy products and use services from new businesses and young entrepreneurs.