30 May 2022
Make your hybrid policy a competitive advantage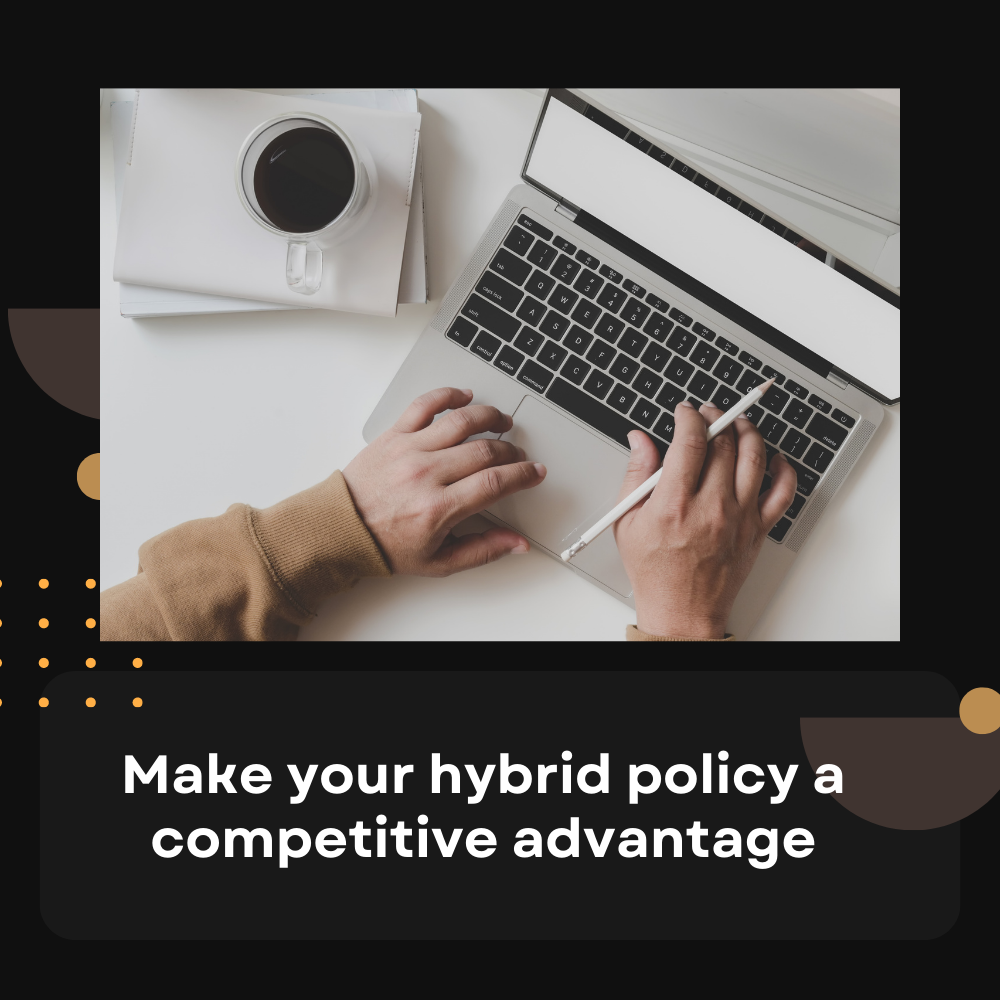 As companies confront the greatest workplace transformation of our time, too many organisational leaders are slow to embrace the hybrid work model. The pandemic has provided companies with a rare opportunity to rethink the way they work, and time is of the essence. An unwillingness to evolve today may hinder your ability to secure the right talent and clients in the future.
Here are some tips to help you create the hybrid work strategy that supports your people and your business in this new era of work.
Change your mindset
Look to leverage the advantages of hybrid work and the opportunity it offers to harness a key element of human nature - the innate human desire for freedom.
Employees feel a spirit of freedom when they get to choose where and when they accomplish goals. This emotion enhances employee engagement, which improves customer service, reduces customer churn, increases productivity and creates better financial performance.
This is an opportunity for employers to get ahead of the curve, combining everything they learned about remote work during the pandemic with the proven benefits of a collaborative workspace. By doing this you can make your hybrid work model a competitive advantage.
Develop your hybrid policy
To ensure a successful hybrid work model, you need to align every department in your organisation to support this initiative. Stakeholders from HR, IT, Security, Operations and Finance must collaborate to deliver policies and tools necessary to support employees working both from home and in the office.
Onboarding
Recruiting and retaining top talent begins with a compelling job description. Job descriptions should highlight your hybrid work policy and communicate the degree of flexibility offered for the specific role. Showcasing your hybrid work policy makes you more attractive to talent. Once hired, it's equally important to reinforce expectations for hybrid work flexibility and provide training on tools that support them when working remotely.
Mentoring
Knowing the benefits of mentoring and highlighting these during the interview process will make your business more attractive to emerging leaders. Investing in our talent is crucial to the long-term success of your organisation.
Training
Even experienced managers will need help building the skills necessary to work with a team of hybrid employees. Reinforcing cultural norms and providing skills-based training are critical to ensure all employees are seen, heard and feel included.