Looking after your team's mental health whilst working from home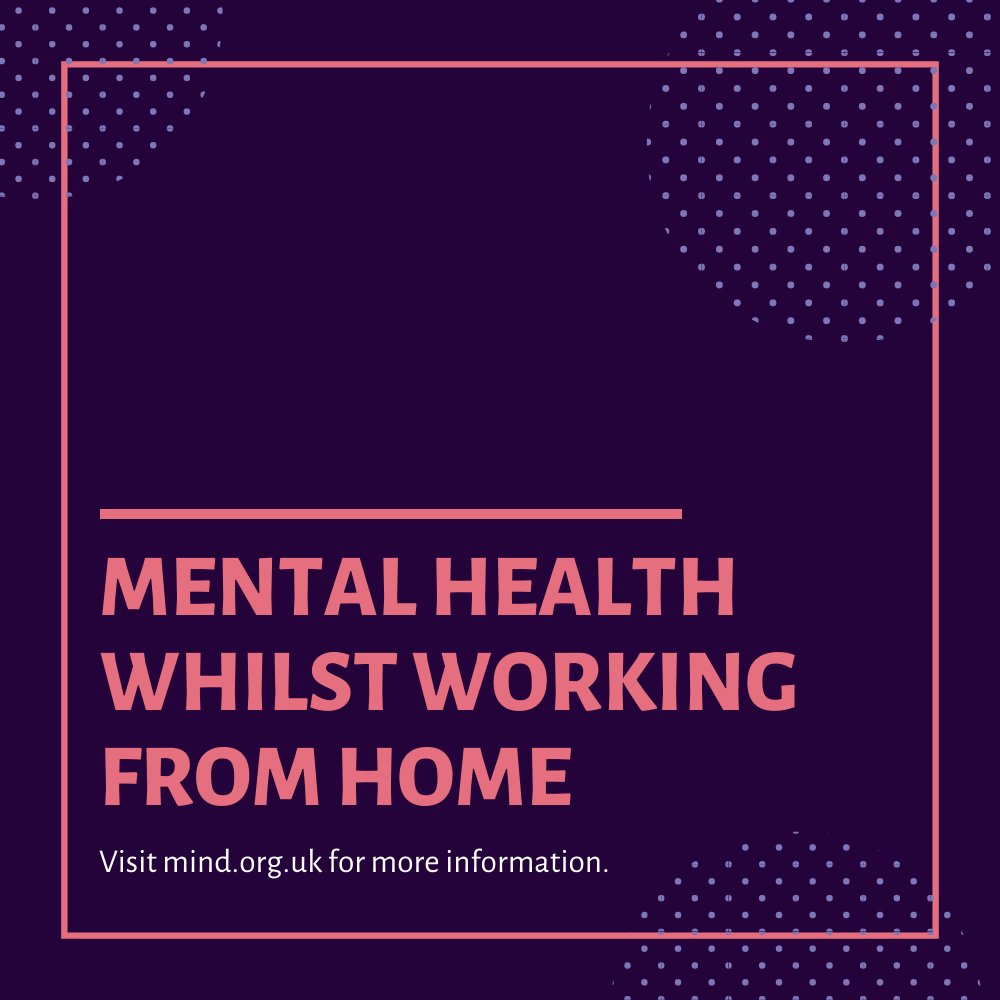 Last week was Mental Health Awareness Week and we shared on our social media tips for looking after your team's mental health whilst working from home. In this article we will be outlining these tips with extra information for you to take away and put into practice.
It is looking like working from home is here to stay with many businesses including HSBC, Facebook and Google, stating that working from home will continue after the pandemic. Therefore, it's important we recognise how it may affect our mental health and ensure we are taking care of ourselves and our colleagues.
Here are some tips for managers about supporting their team's mental health as well as their own while working remotely:
1. Maintain a positive work/life balance and encourage your team to do the same
When working from home it can be easy to work longer hours and take fewer breaks throughout the day. Try to set and stick to a routine by having planned breaks through the day. Also, make a dedicated workspace and step away from this area on your breaks or go for a walk to get some fresh air.
2. Check in with team members regularly
Stay connected with your team members as working from home can be isolating. Schedule in some chat time with your team and/or each employee regularly to allow them to speak about any issues they are having or for a catch-up about everyone's work accomplishments.
3. Establish new ways of working
Working remotely will change the processes that your team normally follow, therefore you need to establish new ways of working by considering how you will deliver work as a team. Think about what collaborative working platforms will be used, how you will communicate and how to support each other through challenges.
4. Take advantage of technology
Working from home means that technology is something that you and your team will rely on everyday, therefore it's important to take advantage of technology that is out there. For example, use Microsoft Teams, Zoom, Skype or others to connect with colleagues. Try to switch up the technology you are using so you're not always typing or looking at a screen.
5. Encourage your team to use the support tools available
If your business has mental health and wellbeing support available, make sure your team knows about it and how to access it. If you want to improve what you already have on offer in regards to support, then maybe ask your team what tools they might find useful.
We hope that you find these tips useful when supporting you and your teams mental health. If you would like to find out more about general tips on looking after you mental health when working from home then click the links below:
https://www.mentalhealth.org.uk/coronavirus/looking-after-your-mental-health-while-working-during-coronavirus