The importance of your environment while working from home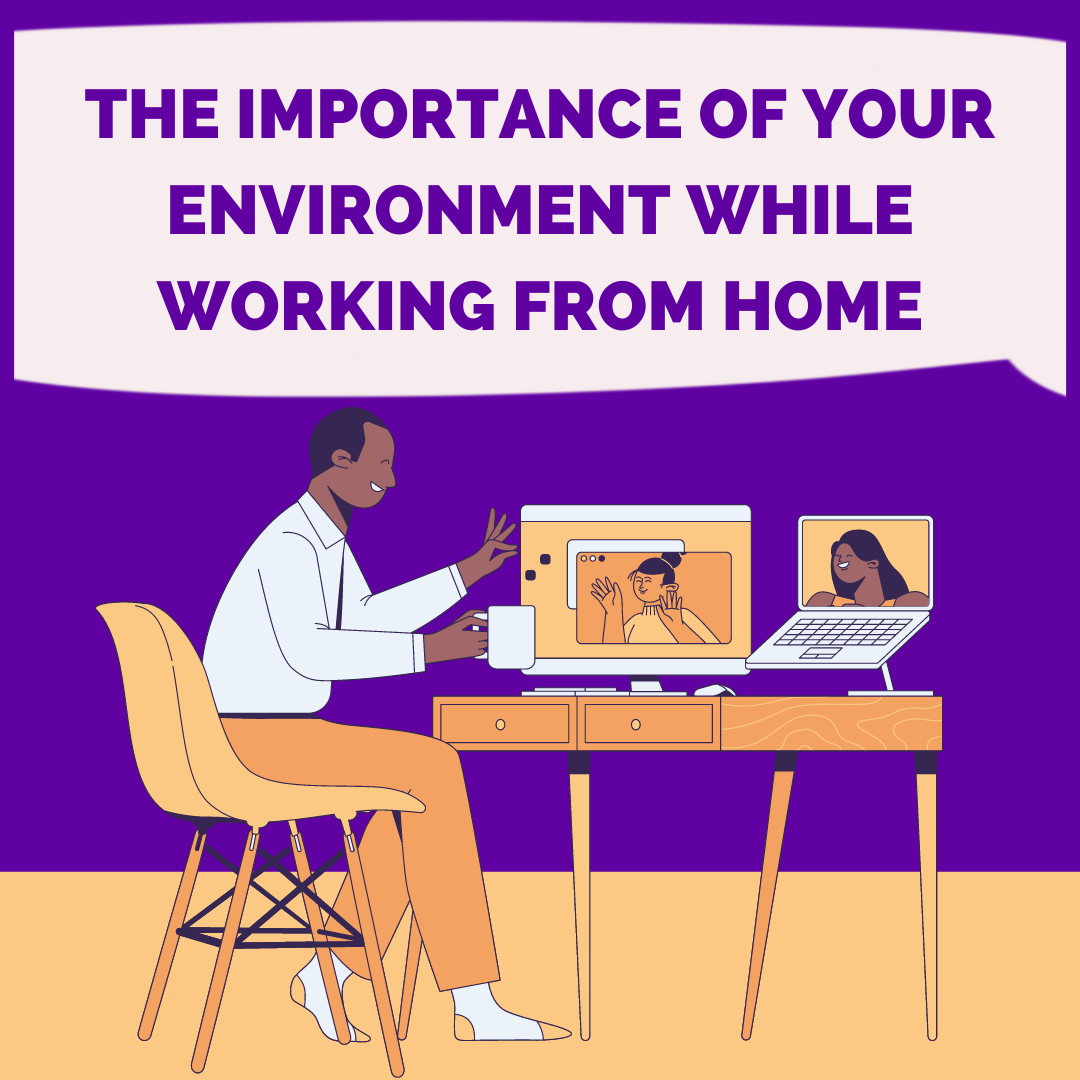 Working from home can become a challenge if your workspace isn't designed to help with your productivity and workflow. This is why it is important to consider how you can improve your space and produce qualitative work. Ultimately, it is important to create a space that works for you.
If you are unsure on where to start when it comes to creating the perfect environment for working from home we have composed a list of simple steps that will transform your home office into a motivational hot spot.
Separate work life from home life- It is important to make work and home separate. You should try and make space for a home office. If a home office is not possible, you should try to work at a desk or designate an area in your house where you only do your work. As long as you make these separate, your productivity and workflow will be a lot more steady.
Lighting matters- In your home office you should try and place your desk in front of a window or as close as possible to natural light. A light and airy space with a view will be a much more motivational location than a dark corner of your room.
Get organised - You'll want to have on hand everything you might need during your workday, that could range from pen and paper to photocopier and printer.You might want to consider investing in some organisation pads. They will make your days much more organised and a lot less stressful.
Consider comfort - You should also consider your equipment like a comfortable chair and durable desk. It is incredibly important for both your health and workflow to be comfortable throughout your workday.
Add a little green- It might seem minor but scientifically plants promote productivity and replenish focus. By introducing natural elements in your workspace you will improve your general happiness as well as boost creativity.
Surround yourself with things that inspire you - Whether that's a motivational quote, inspiring poster or your favourite artwork, adding your favourite things to your space can seriously motivate and inspire you while you're working.
Your workspace can be more influential than you might think. It can influence your mood, productivity, workflow and even the quality of your work. This is why it is important to set up a space that works for you. A well designed space is more likely to motivate you to produce more and better quality work. Don't worry, you don't have to implement these all at once, even the smallest of changes can make a big difference.