The importance of a 4-day work week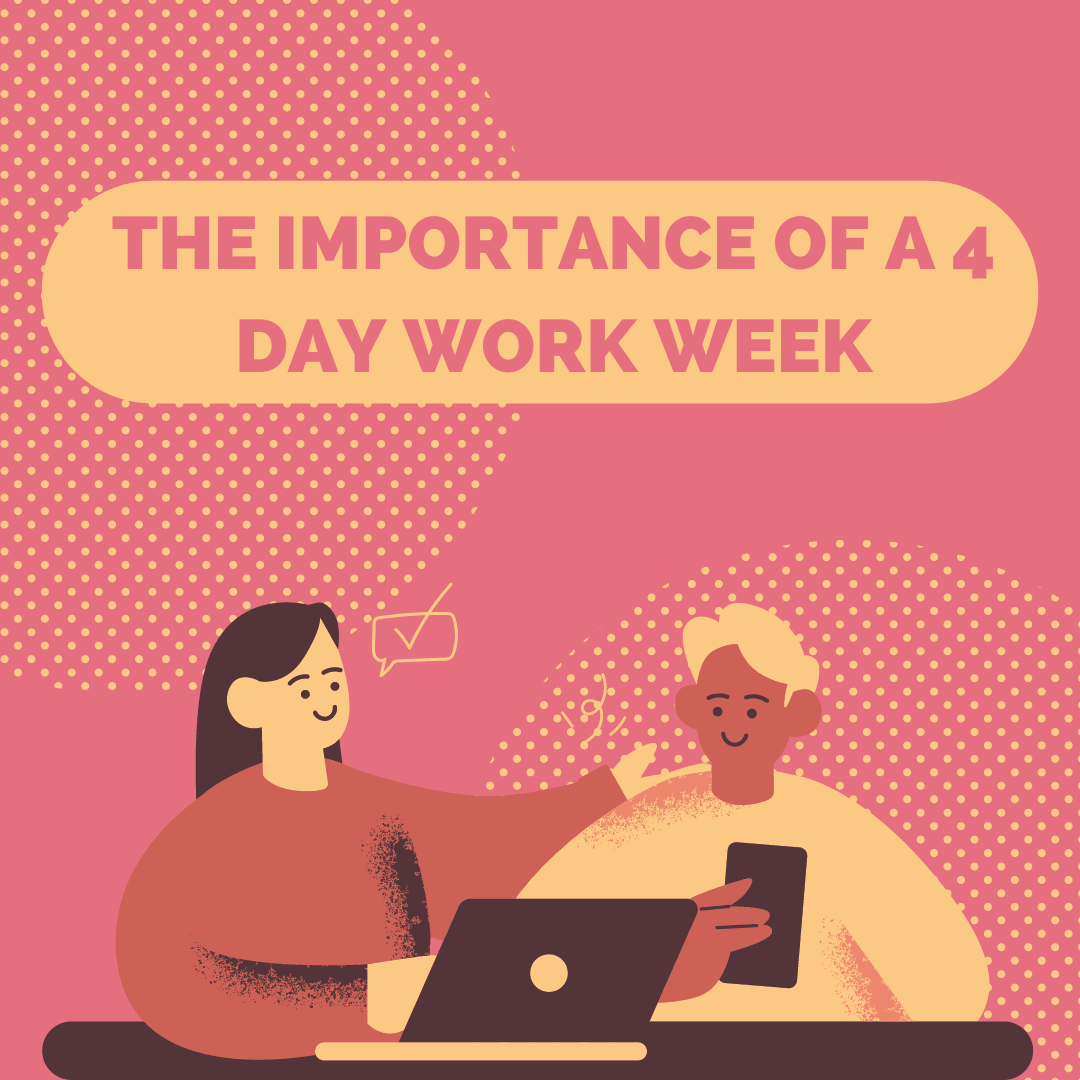 The 4-day work week has been embraced by many countries across the globe including: Belgium, Iceland, Austria, Denmark and many more. Research shows that 63% of businesses found it easier to attract and keep quality staff with a four-day work week.
The UK held a 4-day work week trial over six months, with over 2,900 employees at 70 organisations taking part. The general results were that almost all of the companies taking part in the experiment are set to continue with the new way of working. Joe Ryle, the director of the 4-day week campaign stressed that "compressing a normal five day week into four-days is not the answer to tackling burnout, stress and overwork". A four day working week in its intended form would see employees have their working hours cut by 20%, bringing them down to around 28 hours a week, with no cut to pay.
So, what were the results of the campaign in the UK? 92% of companies want to keep the 4-day working week, burnout was down by 71%, sick days were down by 65% and the businesses revenue increased by 1.4% on average. These are only a few of the positives of a 4-day work week.
Here are some of the advantages and disadvantages of introducing a 4-day work week. We'll begin with the advantages:
Reduces Costs- A 4-day work week can reduce costs for everyone. The office would be closed an extra day and thus reducing business costs and employees would save on their commute. In the long run this can even see a positive impact on the environment.

Happier employees- This is an important one, providing your employees with a 3 day weekend will give your employees more time to relax and connect with friends and family. This can improve work-life balance. Having more time to spend doing things they love will increase overall happiness and can help increase loyalty to the company.

Fewer health issues- According to charity Mind, 1 in 6 of us experience mental health problems in any given week. Providing your employees with a longer weekend will have a direct impact on their well-being.

Increase productivity- Well rested employees = more creative and productive employees and thus more focused on their job when in the office / workplace.

Increased recruitment and retention rates- By offering a more flexible work pattern you increase employee retention. Most employees and potential employees will value a company that values them and their mental health. Thus, your company will attract a lot of talent when looking for more employees. 63% of businesses found it easier to attract and keep quality staff with a four-day working week.
Here are the disadvantages:
Won't suit every business model- Unfortunately, not every business will be able to adapt to a 4-day working week. It's an option that is viable for companies who can re-adapt their whole business to a new way of working which can be a big step.

Longer hours / work - Most employees on a four-day work week are likely to be expected to work the same hours as they would before but fit into a 4-day work week. This is why the 4 Day Week Campaign is encouraging companies to introduce 4-day work weeks which see no increase in hours nor do they cap pay.
Although there are a couple of disadvantages when it comes to a 4-day work week they do not outweigh the benefits of introducing a 4-day work week to see improvement for both your business and your employees.