Do Happier Employees Guarantee A More Successful Business?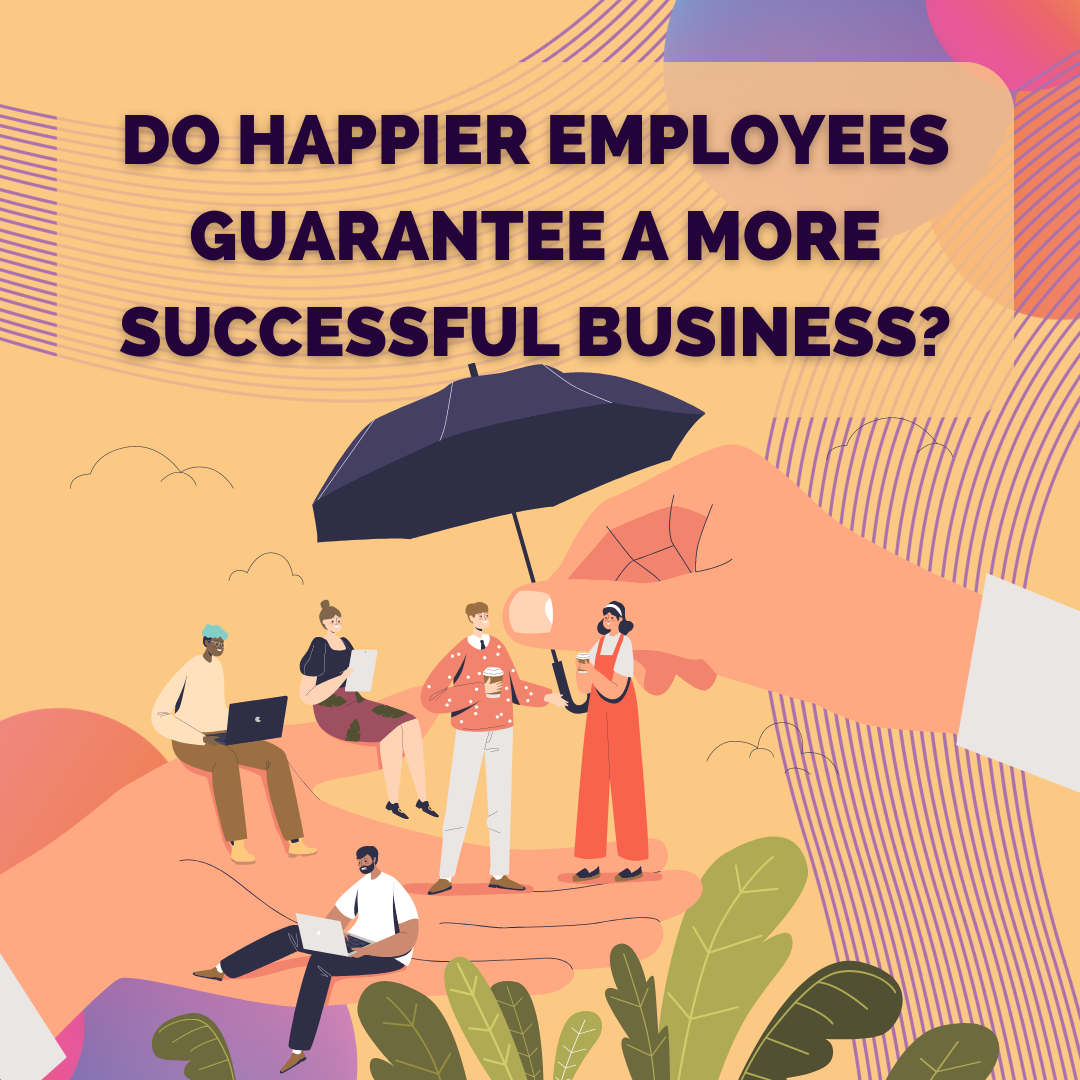 How do happier employees create a more successful and positive business? According to research from the University of Warwick, happiness makes people more productive at work. Economists carried out a number of experiments to test the idea that happy employees work harder. In the laboratory, they found happiness made people around 12% more productive.
It's no surprise that employee benefits lead to overall happier employees and this directly impacts their performance. Let's explore what you can do to ensure happier and more productive employees.
How your business can keep employees happier:
Allow flexible working schedules & prioritise work life balance: Freedom to balance professional and personal lives will ensure happier employees, your team will in turn feel more valued and genuinely happier.
Listen to employee feedback: If you're making decisions that will affect the whole team you need to make sure you ask for input and listen to the thoughts of your employees. Try and take these on board too, it can be hard to implement all employees' thoughts but if the general census is similar, try and make some adjustments.
Enable career progression: In order to feel motivated employees need a sense of growth and career mobility. It can be difficult for employees to feel as if they are striving for something when there's no room for growth. Make sure you set up opportunities and incentives for your team.
Build a positive work environment: A Deloitte study found that 94% of executives and 88% of employees believe a positive corporate culture is key to a company's success. Make sure your employees have opportunities to get to know each other outside of work.
Recognise employees for their hard work and reward them: Recognition for your employees hard work will go a long way and help your employees feel more valued. Valued employees will thus be more motivated to exceed expectations.
Offer benefits and incentives: Benefits are one of the most successful and effective ways of keeping employees happy and motivated. You need to communicate with your team and deliver a benefits package that will suit your employees specific needs.
Encourage taking regular breaks: Encourage your employees to take some time away from their computers or recommend them getting a snack or simply go for a walk. Overworked employees are at risk of burnout and you will want to prevent burnout as much as possible as this can lead to more serious problems.
Don't keep score: Keeping score of your employees mishaps can be damaging. This will only drive a further wedge between you and happier employees. It's important that your employees recognise any mistakes that they might have made but you shouldn't keep score.
Employee benefits are key to happier employees and a more successful business so, if you don't already implement these into your working model, consider making some adjustments. Happy employees are at the heart of your business so it's important that your business ensures they're well looked after.