Essential Equipment Checklist For Your WFH Team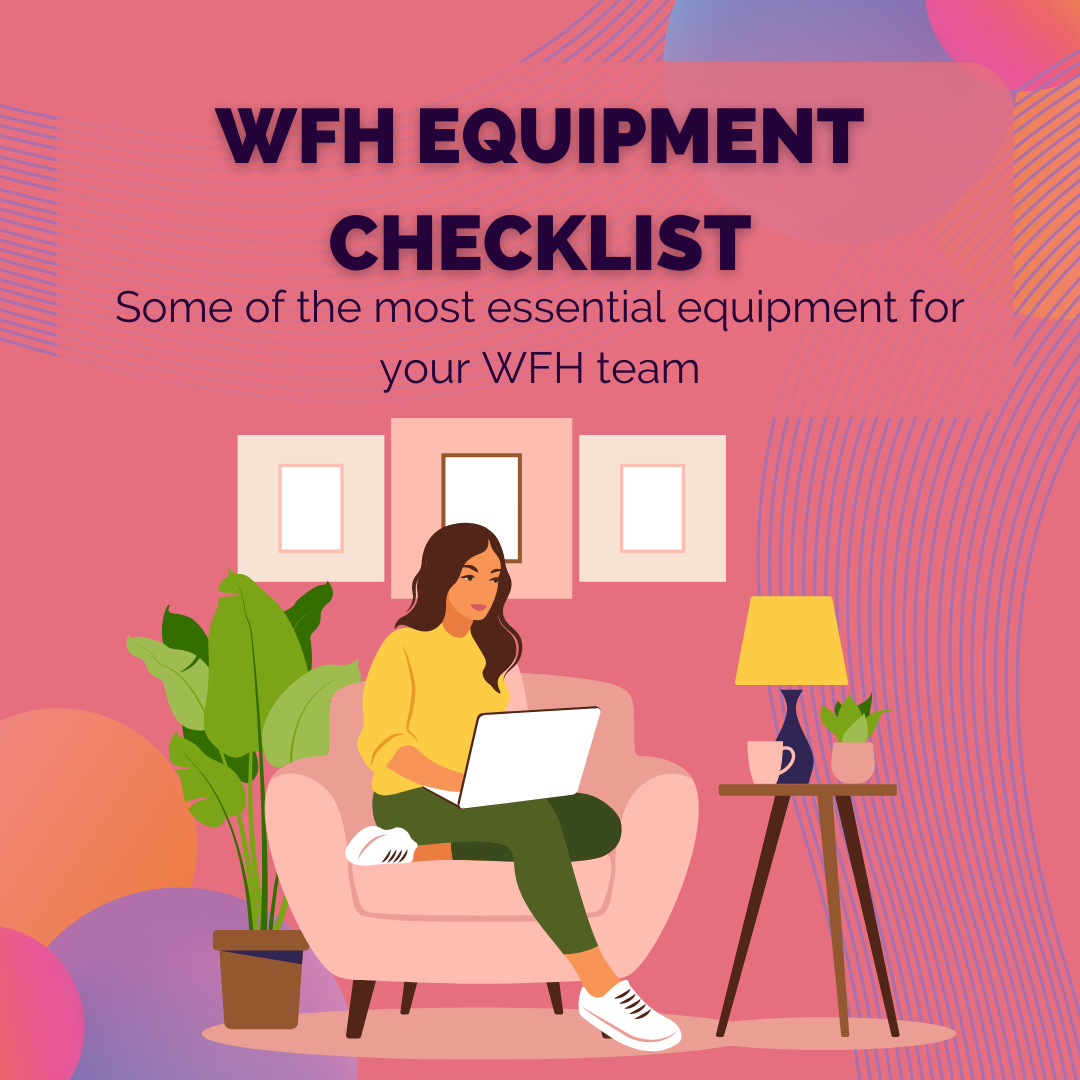 One of the most important things you'll need while working from home is the correct equipment. Reliable equipment means better work produced.
Wondering what some of the most essential equipment is? We've composed a checklist to make your WFH journey a little easier.
Home office checklist
Reliable Internet - Perhaps the most important of all, while working from home you will need a reliable internet connection. You'll need wifi strong enough to handle large files and access information quickly.

Laptop or desktop computer - Depending on policy, your company may provide you with a laptop or desktop or you may have to use your personal computer. If you're expected to use your own computer you'll have to consider the different softwares you'll need to use and find a computer that can run these with ease.

Monitors - Although not necessary it can certainly make multitasking a little easier.

Printer or Scanner - Although in current years we are heading towards a digitised world if your employees need to print or scan hard documents it's important to provide a printer/scanner.

External Hard Drive - A crucial step to backing up important documents or larger files. Google's cloud storage can be a good company alternative as you'll be able to keep all company files organised and backed up.

Storage - Even in a paperless world you will need some storage set up in your office for any files you have and other office items like pens, papers, and tech gadgets like a headset, wireless keyboards and any chargers.
Remote team software checklist
Remote team collaboration software - When your team isn't office based you'll need collaboration tools to streamline ideas, files and messages. Some of the most popular tools include Trello and Asana.

Project and time management software - To keep a track of a project's status you'll need a project management software. Some of the most popular management softwares include Notion, Asana and Monday.

Shared documents - To share documents easily your team should be using Google Docs, Sheets and Slides. Teams will be able to share documents easily, make comments and recommend revisions.

Video conference software - Some of the most popular and reliable video conference softwares include Zoom, Google Hangouts, and Microsoft Teams. These are some of the most straightforward online meeting hosts.

Support requests - When onboarding or handing leave requests you'll need softwares to keep your team organised. Some popular softwares include Google Forms, JotForm, and TypeForm.

Email signature tools - The rise of remote work means people need alternatives to physically signing documents. Some good softwares include DocuSign or HelloSign.
Providing your team with better equipment will guarantee better work productivity and more importantly happier employees. Happier employees will produce better work! So, use the list to improve your WFH business model.