How can employers support healthy eating habits for home workers?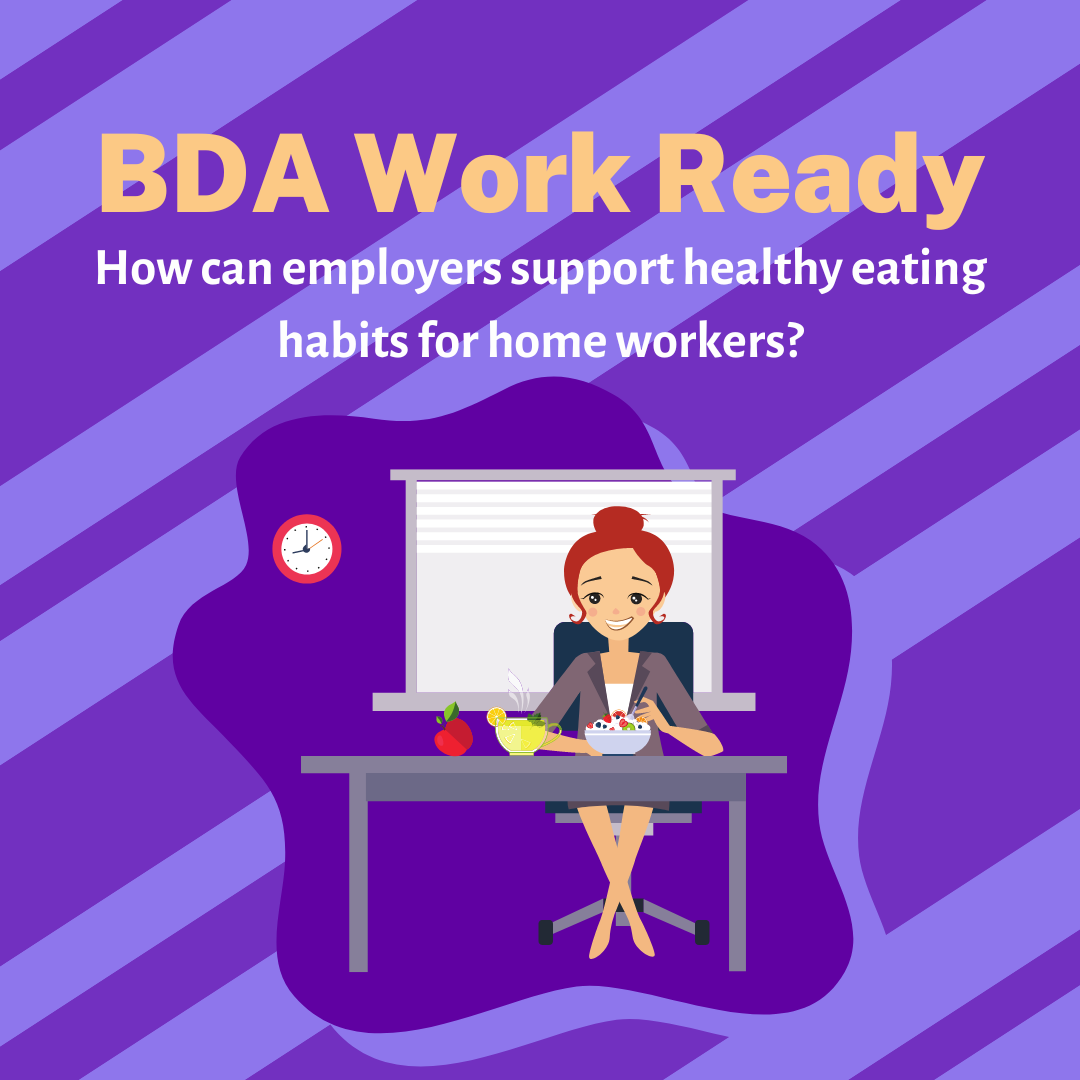 Don't start the meeting before everyone has their full cup in hand.
Try to keep meetings under an hour to avoid back-to-back working, and sitting at the desk without breaks. Use the 5 minutes in between to stretch - move away from the screen and get a drink! More resources to keep colleagues hydrated here.
Lunch and learn online
Proper breaks are important but occasionally, why not try having a lunch and learn session based around food? Bring a snack and enjoy a mindful eating workshop or delve into how food effects your mood and productivity. Browse through our topics.
Host a virtual cook-along
Send out a recipe or some ingredients and invite your team to join a cook-along from their own kitchens. This activity is a fresh and fun way to connect, and are great for awareness days. Read our case study.
Digital notice boards
Whether it's your own intranet, a weekly newsletter or other virtual apps, include a health and nutrition section. Encourage recipe sharing and a tip of the week. If you need help BDA work Ready have 4 weeks' worth of winter well-being resources ready to go for January 2022!
Don't forget the festivities!
Just because you're not together in the office in the office doesn't mean you can't find ways to celebrate. Work Ready has a festive food quiz, food tips for the holidays, and our friends over at Let's Get Cooking have some great festive recipes like this veggie cracker!
The challenge with homeworking is that it's easy to lose track of time and skip past lunch when we haven't got our colleagues' visual prompts of leaving their desks or asking around the office if anyone wants a cuppa.
Here's 5 simple tips to try:
If you want to find out more about how a dietitian can help you deliver workplace health initiative follow @BDAWorkReady on twitter or visit our website.