27 Jun 2022
5 Places to Work Remotely and Tax-Free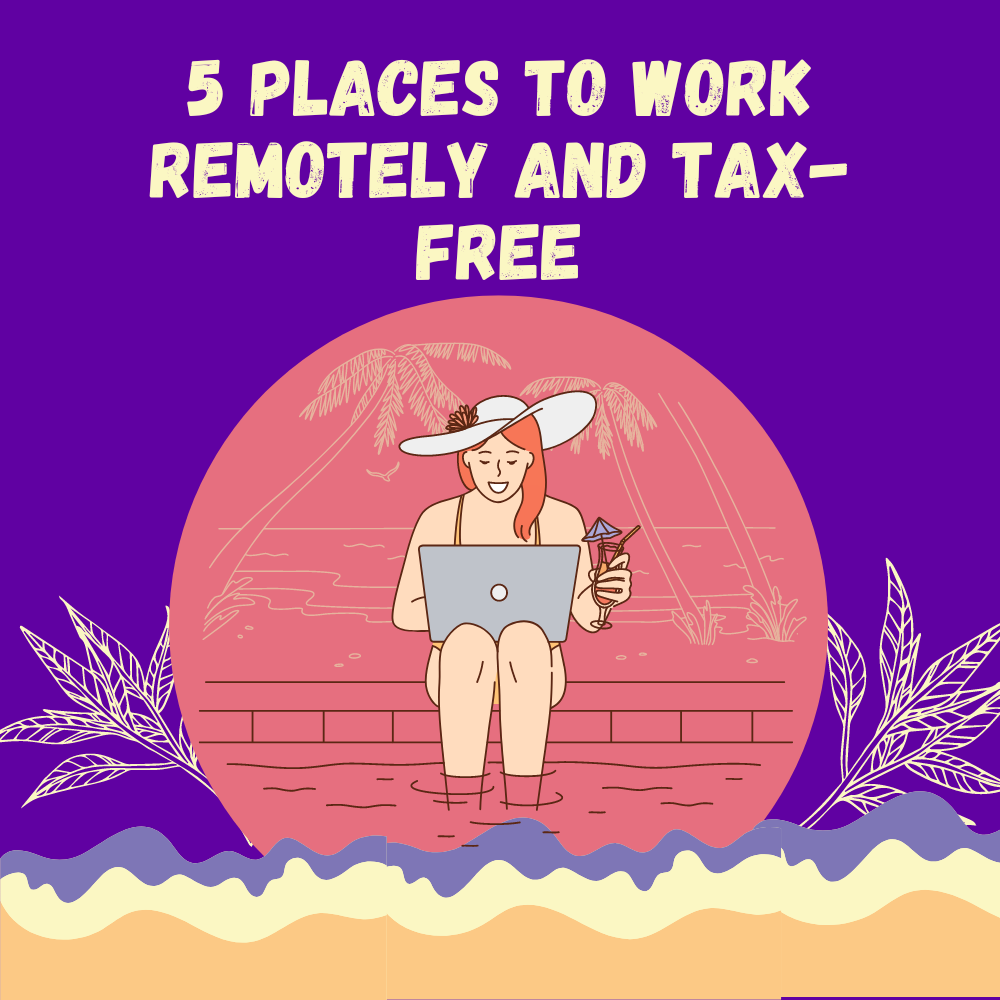 News has broken that people who work from home can do so from the comfort of the sandy beaches of Bali. This comes as a 'Digital Nomad Visa' was announced by the country's tourism minister Sandiaga Uno.
This ensures a win-win situation where employees can make tax-free money, provided their income is from companies outside Indonesia, and Bali can generate more tourism which will boost the economy. This visa lasts as long as five years, championing the country's Free Visa, Visa on Arrival (VoA), and the Tourist of Cultural visa which only last between 30 and 180 days. The decision came about based on research that showed Bali to be a top choice for 95% of remote workers who filled out the survey.
With remote working becoming closer to the norm post-covid, there are several countries where employees can work remotely and avoid paying tax on their income. Below is a list of those included and some details:
1. Portugal
It has been named the best country in the world to work remotely. Their programme, called 'It Works for you' aims to attract digital nomads who long to work somewhere fresh and scenic. Their Non-habitual Resident regime (NHR) offers tax-free overseas income and tax-free cryptocurrency. To qualify you need to have the right to residency by either being an EU/EEA/Swiss citizen or going through the Golden Visa Program scheme. You should also have not been a tax resident in the five years prior to the application. Also in order to establish a tax resident status, you must have somewhere to live by either buying a place or having a 12-month rental contract.
2. Malta
Located in the centre of the Mediterranean sea, Malta is a beautiful holiday destination. For some, it could prove to be a more permanent place of residence. Launched in June 2020, Malta offers a Nomad Visa that allows workers to stay in the country for a year, this is renewable for up to three years. An applicant must be able to prove they earn 2,700 euros monthly (roughly translating to £2,300).
3. Croatia
Another country in which digital nomads can avoid paying income tax is Croatia. To be eligible, they need to register as a tax resident within the three months following their move there. Otherwise the one year Digital Nomad permit can be accessed through the 'Croatia, Your New Office' programme.
4. Georgia
Located in the Caucasus, Georgia is a travelling hotspot full of culture. Workers can take advantage of the 'Remotely from Georgia' programme that allows foreign citizens from around 50 countries (these are listed on the Ministry of Foreign Affairs of Georgia website) to spend up to a year there without a visa. You must be able to prove that you have a monthly income of around £1,600. Georgia also offers a programme that means that entrepreneurs only have to pay tax on 1% of their business's gross revenue up to almost £126,000.
5. Costa Rica
To live and work abroad in Costa Rica you can be granted a temporary residency under a visa called the 'Rentista'. This is designed for digital nomads who can prove that they have monthly earnings of around £2,000. This permit lasts for two years but can be renewed provided you still meet the requirements.
Overall, these are just a few of the destinations that offer a Digital Nomad visa and give employees a chance to work remotely in an exotic location.