3 Key Ways to Build a Strong Remote Team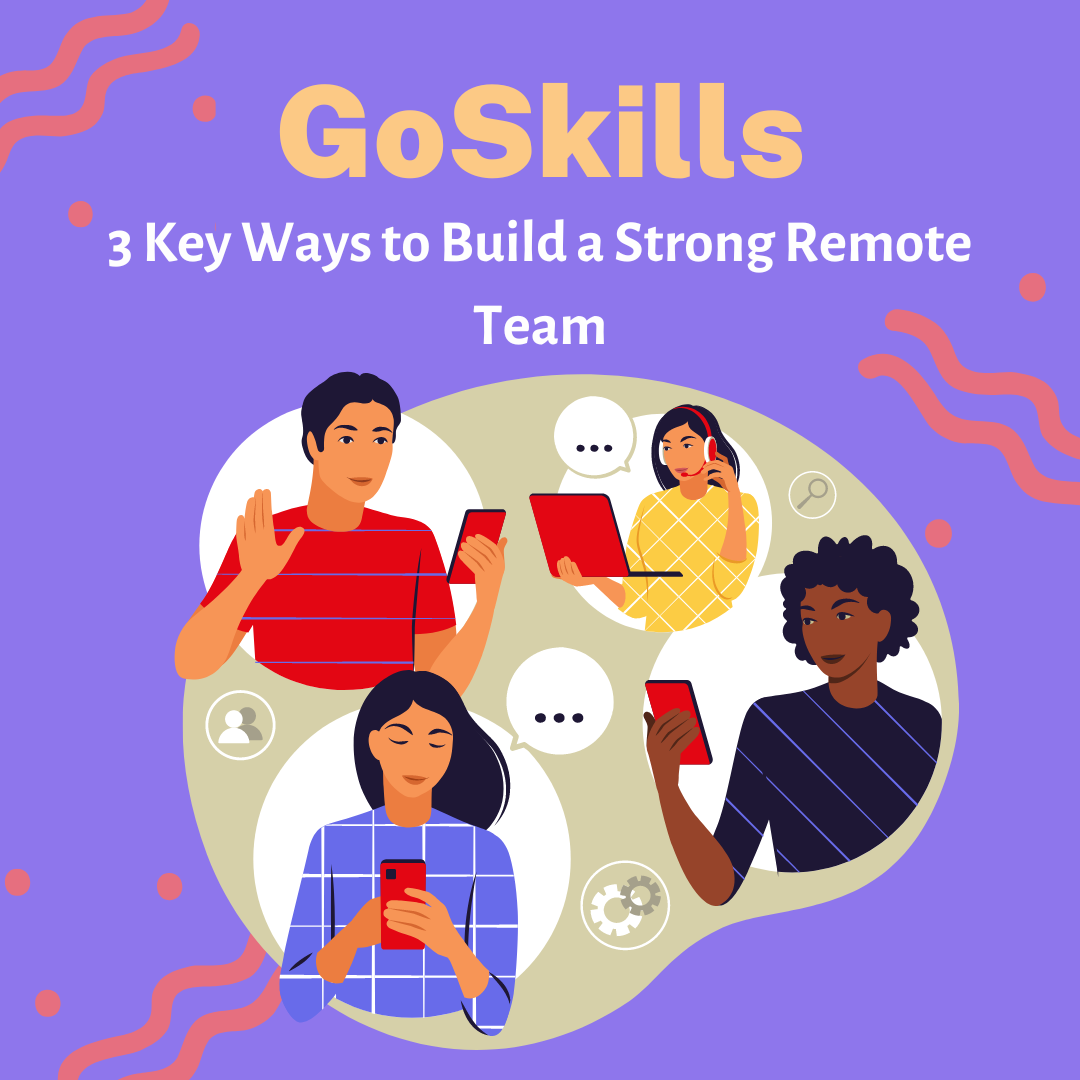 If you want to build a work culture in a remote team, you need to rethink all your processes – from recruiting all the way to project management. Here are a few strategies you can implement to achieve a great work culture in a remote environment:
1. Recruit a remote team with the right skills
Not everyone is cut out for remote work. Some people prefer to work with a team in-person, while some are simply less productive away from a more structured physical environment. For a remote team, hire people who are autonomous, independent, and have strong collaboration skills. In most (though not all) cases, experienced candidates may be more ideal because a fresh graduate may need more hand-holding, which may not be possible in a remote setup.
2. Pay extra attention to training
Having a structured training program is especially important for remote teams. Processes and procedures for doing the job should be properly documented. New hires especially need to be able to access training content on demand since they may not always be able to reach out to a colleague for assistance.
3. Create an environment for better communication
Set up team meetings
Setting up recurring team meetings is crucial. It helps you establish a pace for projects and track their progress. Virtual team meetings can be run just as effectively, if not more than, in-person meetings. Make it clear who will be running the meeting, who should attend, and who should prepare what. Utilize screen sharing applications found in tools like Slack, Zoom, and Skype so that everyone is literally on the same page.
Document all decisions
Create a virtual platform for each project where every small change, decision, update, etc. are documented. Share this document with all the people working on the project. So, if anyone from the team is absent, they just need to access the virtual platform to help understand the current status of the project without the feeling of being left out. Tools like Trello, Project Manager and Asana are great for this.
Prioritize meaningful work
In a remote team, it's easy for workers to feel like they need to respond to work requests immediately to show that they are actively engaged. Not all work that is given to your team needs urgent attention. Prioritization is essential for meaningful work. Give enough time for the employees to do priority work without any interruptions, and make it clear what Priority 1 tasks are.
Facilitate small talk
Consider creative ways to stay in touch. Hosting a virtual breakfast session or happy hour is an excellent idea. Team members from the same field can discuss challenges and brainstorm. Try incorporating some team building activities during your regular meetings. You can also consider a communication platform where employees, in-house and remote, can interact informally. Apps and integrations like Donut can routinely match employees up for a virtual coffee (or donut) break.
Plan a mentorship program
If you want to build trust and a sense of belonging in your remote team, then you should be creating a culture where you help people learn from their peers and grow with them. Incorporate activities that encourage growth, leadership, and fellowship. Set up review meetings to discuss each employee's performance and set metrics to measure progress.
Working with a Hybrid Team
Managing a hybrid team presents its own challenges. Check out this resource to make sure your management team is up to the task.